The Timberwolves now have a first overall draft pick to pair with stars D'Angelo Russell and Karl-Anthony Towns, while Steph Curry and the Warriors nab the second selection.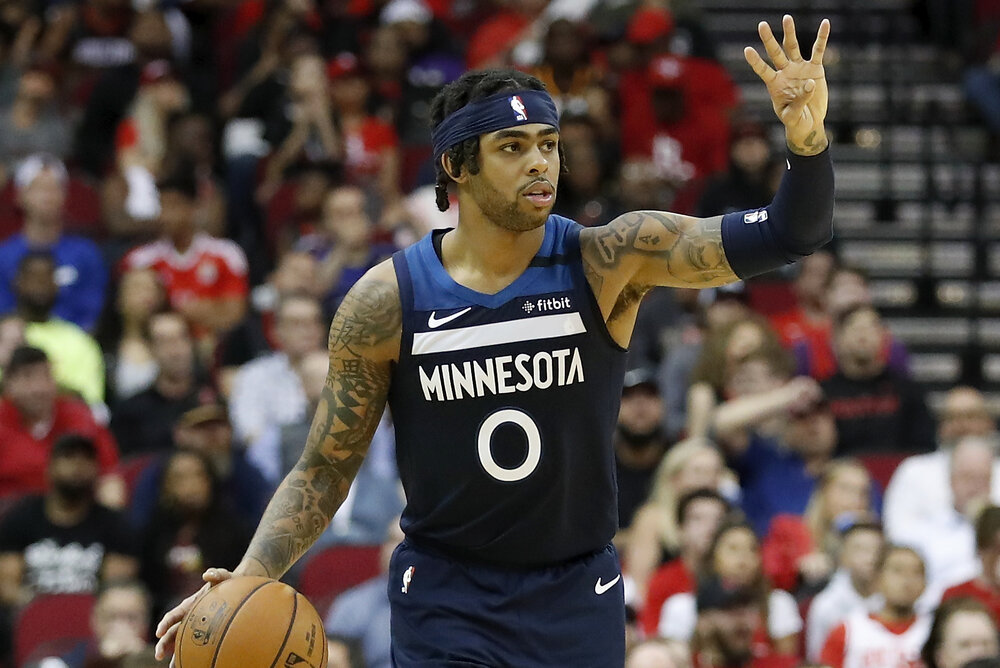 Photo by Tim Warner/Getty Images
The lottery for the 2020 NBA Draft has been concluded, and here's the order by which teams will select the young and talented prospects.
Minnesota Timberwolves

Golden State Warriors

Charlotte Hornets

Chicago Bulls

Cleveland Cavaliers

Atlanta Hawks

Detroit Pistons

New York Knicks

Washington Wizards

Phoenix Suns

San Antonio Spurs

Sacramento Kings

New Orleans Hornets

Boston Celtics (from the Memphis Grizzlies)
Wolves add another cornerstone to their Russell-Towns star duo
The Wolves struck gold in the lottery as they have the opportunity to add an uber-talented prospect to give more depth to their young roster. Scouts and experts have it that Anthony Edwards from Georgia could go #1. Edwards is a strong-bodied combo wing who can play on or off the ball.
LaMelo Ball is also an intriguing option for the Wolves as the 6-foot-8 playmaker has the tools to complement Russell and Towns. But with D-Lo manning the rock and Towns being the focal point of their offense, LaMelo will not able to showcase his playmaking especially considering that he is yet to develop potent off-ball scoring skills.
Warriors land the second selection
Photo by Michael Reaves/Getty Images
With a well-rested Draymond Green and the return of Curry and Klay Thompson, there's no doubt that the Dubs will be competing for the championship again next season. Andrew Wiggins is still an experiment that they will continue to test, as well as the player they will select with their second overall pick.
Either Edwards or Ball will be available when it's the Warriors' turn, but their backcourt is already filled. Frontcourt stalwarts James Wiseman and Obi Toppin could be the better choices for Golden State.
Knicks fall to the 8th pick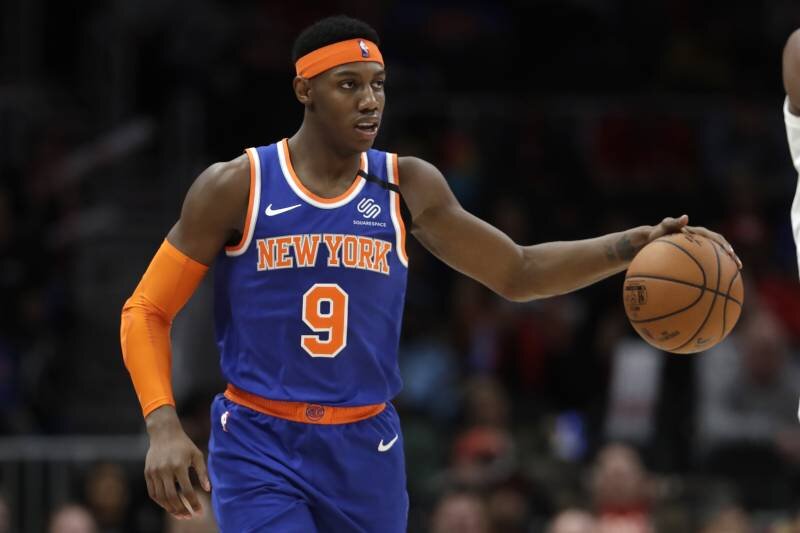 Photo by John Bazemore/AP
Packing a 9% chance to barge into the Top 5 and land the top selection, the Knicks came out flat with the 8th pick. Of course, the Knicks didn't come in with the grandest of expectations, but it would have been nice to start a new era with a luckier bounce of the pingpong balls.
Considering that they have a new coach in Tom Thibodeau who is known to be a defensive strategist, the Knicks could go for Isaac Okoro, arguably the best defensive wing in the draft.