Donovan Mitchell's 57 points may have been spoiled by a Utah Jazz loss, but his incredible shot-making lands on top of last night's best performances.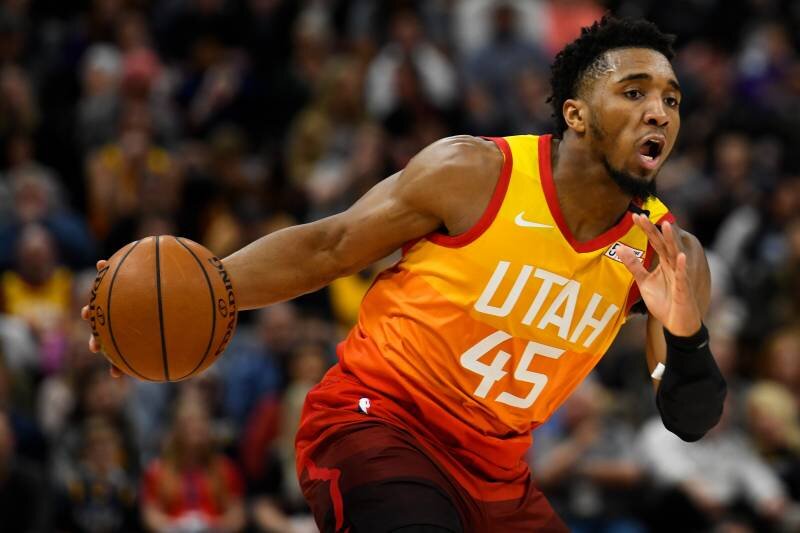 Photo by Alex Goodlett/Getty Images
Donovan Mitchell, Utah Jazz
It may have come in a heartbreaking overtime loss to the Nuggets, but Mitchell's shot-making was in full display last night. The 6-foot-3 spitfire gunner produced a career-best 57 markers, to go along with his 9 rebounds and 7 assists. He single-handedly put the entire squad on his back, although Jamal Murray of the Nuggets had other plans.
Luka Doncic, Dallas Mavericks
The Slovenian boy wonder almost led the Mavs to an upset over the Clippers, but the controversial ejection of Kristaps Porzingis just proved too much of a hurdle for the squad. Luka's 42 points last night was the highest scoring output for a player in his playoff debut, a feat that is mind-boggling to be achieved by a sophomore. He may have to avoid another 11-turnover outing just like he put up in Game 1, but the Mavericks will need him to produce more A-games to stay close to the Clippers.
Jamal Murray, Denver Nuggets
Murray did not have the same 50-piece nugget that Mitchell came up with, but the Nuggets needed every ounce of his production on offense. With an all-around stat line of 36 points, 5 boards and 9 dimes, Murray was Denver's answer to Mitchell's unstoppable scoring on the other end. Murray did it from almost every facet on offense, from drilling difficult step-back jumpers to reading the defense and finding his open teammates.
Fred VanVleet, Toronto Raptors
VanVleet just can't do anything wrong during the Raps' Game 1 win over the Brooklyn Nets. The combo guard tallied a double-double performance of 30 points and 11 assists, and went on a stellar 8-10 clip from the three-point line. VanVleet facilitated the Raptors' offense all night long, and amazingly only had a single turnover.
Jayson Tatum, Boston Celtics
Tatum was huge on both ends of the floor, putting up the buckets, pulling down rebounds and protecting the rim. The first-time All-Star forward came through for the Celtics with his 32 points, 13 rebounds and 3 blocks. Tatum was also efficient in his play as he turned the ball over only once and drained 10 of his 11 trips to the free throw line.