As if to give a proper tribute to the late great Kobe Bryant, Lakers superstar LeBron James put on another dominant game to land on top of last night's best individual performances.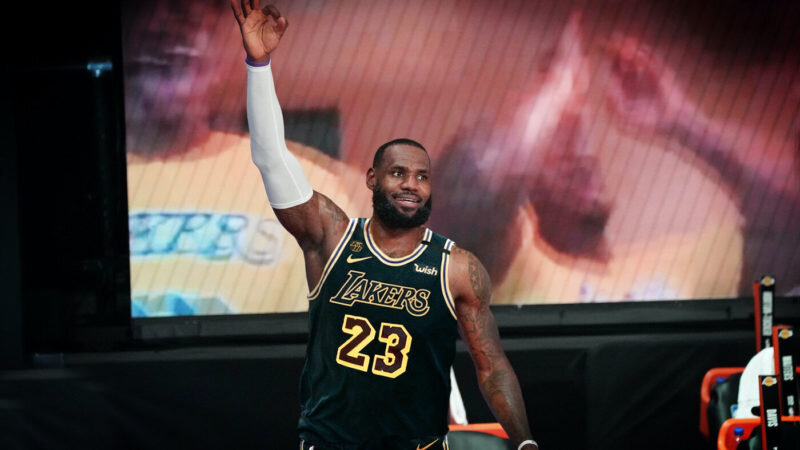 Photo courtesy of Essentially Sports
LeBron James, Los Angeles Lakers
The three-time champion tallied a near triple-double performance of 30 points, 6 rebounds, 10 assists, and a block as the Lakers thrashed the Portland Trail Blazers, 135-115. With the easy victory, the Lakers are now one win away from eliminating the desperate Blazers. James is also the first Laker since the late Kobe Bryant to score back-to-back 30 points in a playoff series.
Giannis Antetokounmpo, Milwaukee Bucks
The Greek Freak stuffed the stat sheet with 31 points, 15 rebounds, 8 assists and a block as the Bucks notched their 3rd straight win against the Orlando Magic, 121-106. Fellow All-Star Khris Middleton had a solid outing, pouring 21 points, 10 rebounds, and 3 assists, including a 4 of 7 shooting from three-point territory. The Bucks will look to carry the momentum in a pivotal Game 5 to send the Magic home.
Dennis Schroder, Oklahoma City Thunder
The Sixth Man of the Year finalist scored a personal playoff-best of 30 points, along with 1 rebound, and 3 assists to lift the Oklahoma City Thunder and get the equalizer against Houston Rockets. 10-time All-Star Chris Paul also added 26 points, 6 rebounds, 3 assists, and 3 steals in the crucial win. After losing the first two games, the Thunder are now back on their feet, and will try to get the series lead in Game 5.
James Harden, Houston Rockets
The Beard tallied 32 points, 8 rebounds, 15 assists, and 4 steals in a heartbreaking loss against the Thunder. The Rockets are now on a 2-game skid as the Thunder will look to turn the table. Harden, one of the candidates for the MVP award this season, is expected to get his revenge in a crucial Game 5, but will need a lot of help from the other members of his Rockets squad.
Nikola Vucevic, Orlando Magic
The Montenegrin big man had another solid performance with 31 points, 11 rebounds, and 7 assists as Orlando is now on the verge of getting eliminated in the playoffs. This could be a reflection of what happened a season ago, when the Magic took Game 1, only to lose the next four games. It is imperative that the Magic organization provide some help around Vucevic for longer success, but if they will ignore to do so, maybe it's time for the All-Star to look for a greener pasture.