Sixers star Ben Simmons underwent a season-ending knee surgery that could jeopardize Philly's playoff campaign, especially since they will face a healthy and deadly Boston Celtics squad in the first round.
Photo courtesy of Kathryn Riley/Getty Images
Key Team Stats
(3) Celtics – 3rd in offensive rating (113.6); 3rd in allowed opponent points per game (107.5); 4th in defensive rating (107.1)
(6) 76ers – 8th in defensive rating (109.2); 9th in steals per game (8.0); 9th in blocks per game (5.3)
Key Absences
(3) Celtics – None
(6) 76ers – Ben Simmons (Knee)
The Ben Simmons effect
Photo courtesy of Ashley Landis-Pool/ Getty Images
Not only will Philadelphia lose their All-Star point guard, but none of the other guards from the current roster can offer even half of what Simmons can do. Simmons is a legit 6'10, with 7'0 wingspan, playmaker who is also versatile enough to defend every position on the court. He could be a tough match-up for Celtics' bevy of great scorers like Kemba Walker and Jayson Tatum. On top of that, Simmons possesses good court vision, and high basketball IQ.
The only weakness in his arsenal is his long-range shooting, but the two-time All-Star already provides 16.4 points, 7.8 rebounds, and 8.0 assists per contest. Losing those numbers will be a huge blow for the 76ers. He is a good slasher who can finish above the rim, and has the ability to find open teammates for kick-out passes, which will be the key to wear out the Celtics' defense.
The redemption of Gordon Hayward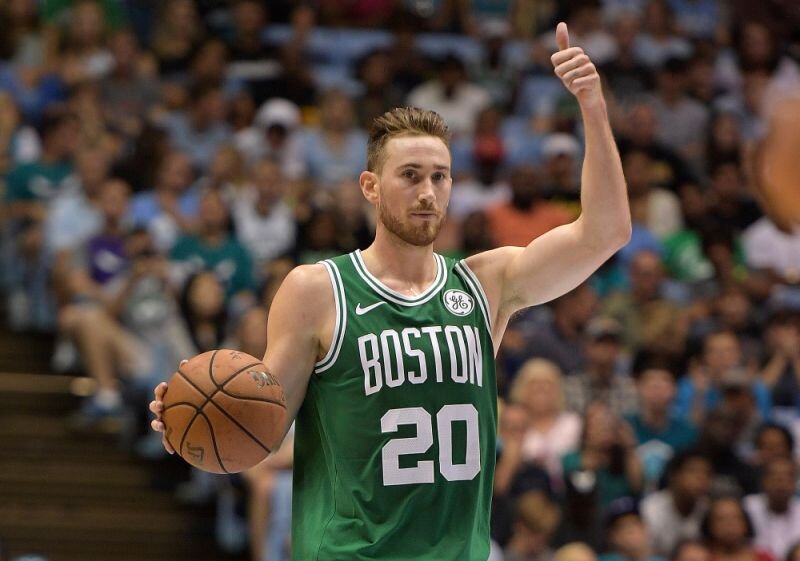 Photo courtesy of AP Photo
The former Jazz forward signed a lucrative four-year US$127 million with the Celtics in 2017, only to suffer a gruesome foot injury in his very first game with the C's. He returned the following season, but was not the same player he was before, tallying only 11.5 points per game, and finding himself playing alongside rising stars Jaylen Brown and Tatum. Those two young gunner play the same position that Hayward occupies.
Despite the dilemma, Celtics coach Brad Stevens seemed to have found a way to have these three players complement their games alongside Walker. After a year of silence, the 2010 9th overall draft pick is starting to overcome his past injury and beginning to get his groove back.
Hayward is posting 17.5 points, 6.7 rebounds, and 4.1 assists this season. He has a good perimeter game, can create his own shot, and can even deliver in the clutch, all of which are important for the Boston's championship aspirations.
Joel Embiid has to take over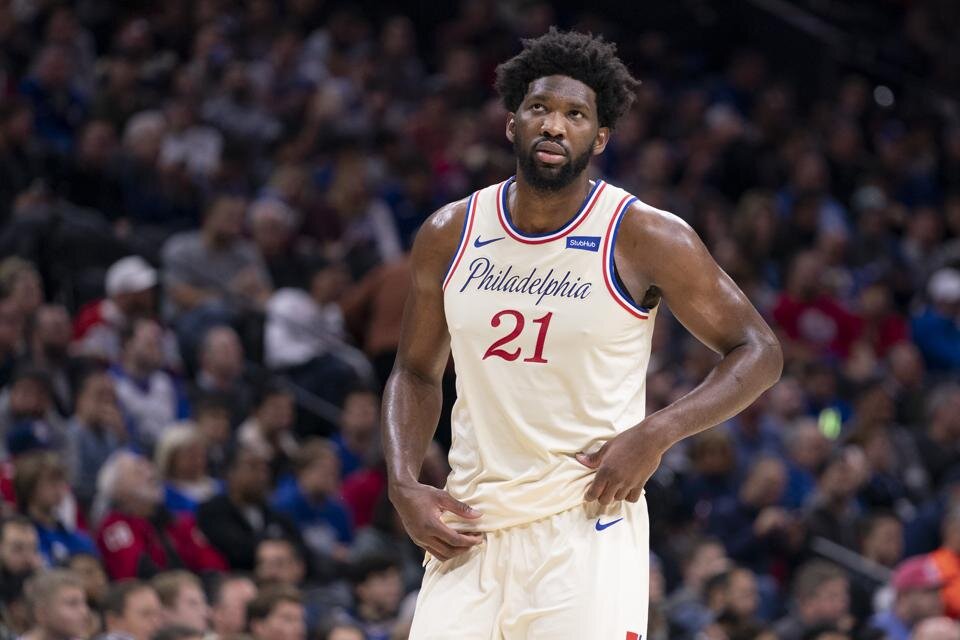 Photo courtesy of Mitchell Leff/ Getty Images
With Simmons already sitting out, there are only two proven scorers left with the Sixers. Tobias Harris averages 19.6 points per game, and All-Star big man Joel Embiid contributes 23 points in a nightly basis. Boston has plenty of players who can defend the perimeter, starting with their best defender Marcus Smart, along with Tatum and Brown. Assuming that the Celtics will be able to cover the outside shots from the 76ers, the battle on the inside will be advantageous for Embiid and the Sixers.
Embiid is an absolute force in the shaded area, while also having an above average outside game. If Sixers coach Brett Brown will utilize the big man with more pick-and-rolls and isolated post-ups, the Sixers can actually have a chance. The Celtics only have two legitimate centers in Daniel Theis and Enes Kanter. The Cameroonian big man has to dominate the paint to boost the chances of Philly.
Kemba Walker's Paradise
Photo courtesy of Streeter Lecko/Getty Images
Leaving the Charlotte Hornets might be the best move Walker has taken in his NBA career, and for the first time in his professional career, he has a solid contending roster. The 30-year-old guard out of University of Connecticut played his first eight NBA seasons donning the Charlotte jersey, leading the team to two playoffs appearances.
The 6'0 guard remains deadly even in a different scenery, averaging can 20.4 points, 3.9 rebounds, and 4,8 assists in his first year with the Celtics. With now in a better team and system, Kemba has a real shot at the title which might even motivate him more. The Celtics managed his workload in the seeding game, but Boston fans should see more of Walker in the playoffs.
Walker is a great leader, and his excellent outside game and playmaking should bode well for the Celtics.
Prediction: Celtics will eliminate the Sixers in 6 games
Even if Embiid carries all the load for the Sixers, without a point guard with the caliber like Simmons, it will be nearly impossible to hack out four wins against the Celtics. Boston can cover all positions, and Theis' mobility can at least contain Embiid at some spurts. Harris will provide some spark offensively to help Embiid, but the Celtics has Smart to mark the focal point of offense of the opposing team.
On top of that, Celtics offensive resources are far ahead of Sixers. Tatum is already on the brink of superstar status, and the playoffs will be the perfect platform for him to break out. The series will be tight despite the advantage of the Celtics, but Boston will still close the series in 6 games.