Anthony Davis will dominate, and the Los Angeles Lakers will do everything not to prolong the series as they send the Houston Rockets home after five games.
Lakers' Anthony Davis should impose his presence against a small-ball Rockets squad. (Photo by Gary A. Vasquez/USA TODAY Sports)
Key Performers in Round 1
(1) Lakers – LeBron James (27.4 ppg, 10.2 rpg, 10.2 apg)
(4) Rockets – James Harden (29.7 ppg, 6.3 rpg, 8.0 apg)
Key Absences
(1) Lakers – Avery Bradley (Personal), Rajon Rondo (Back)
(4) Rockets – Thabo Sefolosha (Personal)
How can the Rockets defend Anthony Davis?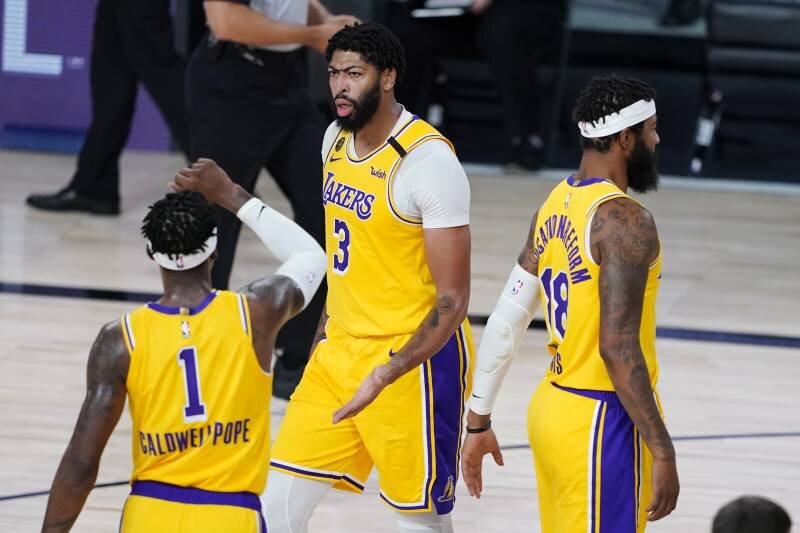 Anthony Davis will be a difficult match-up for a smaller Rockets frontcourt. (Photo by Ashley Landis/AP)
The Lakers will have their game plan centered on Davis, and the team will find success in it. The All-Star power forward is arguably the best big man we have in the NBA today, and he will surely befuddle the Rockets' frontcourt defense with his wide array of moves at the post.
Jeff Green and Robert Covington may have a shot at containing Davis, but the Rockets need to double on the Lakers big man and scramble with their coverage. But with the court smarts of LeBron James, and the scorers that the Lakers have, the Rockets have to pick their poison in this Western Conference Semifinals series.
Can Russell Westbrook finally be the co-star that Houston needs?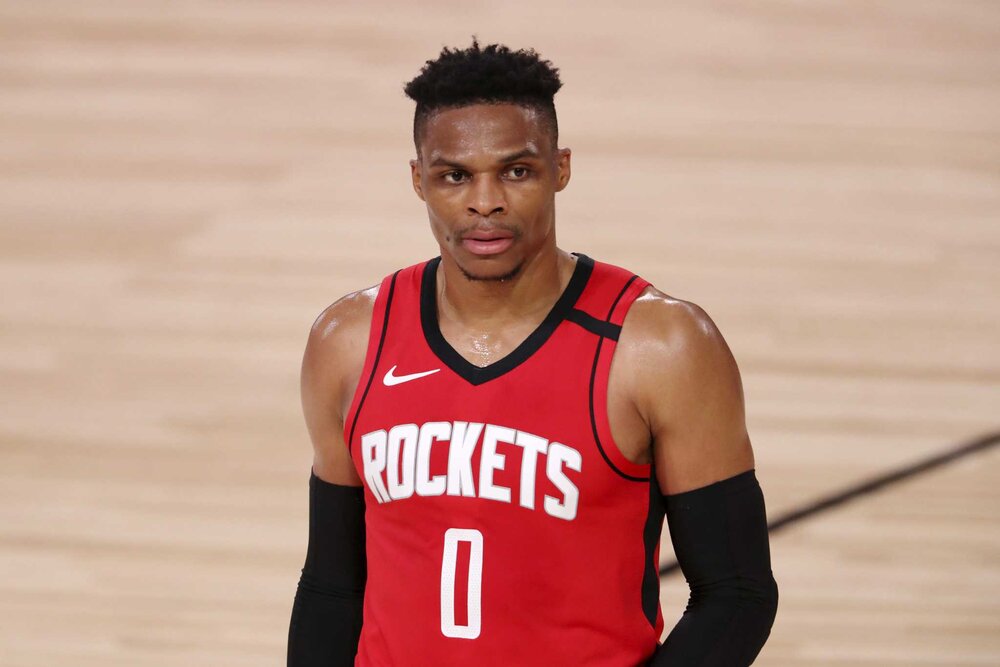 Russell Westbrook could be an X-factor for Houston in their semifinals match-up against the Lakers. (Photo by Mike Ehrmann/AP)
Due to a quad injury, Westbrook missed the first four games of the team's first-round series against the Oklahoma City Thunder. When he came back in Games 5-7, the All-Star point guard wasn't that effective anymore. He had an abysmal Game 6 performance where he committed seven turnovers, and he struggled again with his shooting efficiency.
Westbrook needs to capitalize on that part of the game where he is most effective at. Driving to the rim could be difficult as he will have to get creative around the Lakers' bevy of shot-blockers. But with the way he is shooting from long-range, Westbrook has to try and fish fouls inside.
Prediction: Lakers finish the series in five games
In an effort not to exhaust themselves before a potential match-up with the Clippers or the Nuggets, the 35-year-old LeBron and the top-seeded Lakers will try to finish the series as early as they can. The Lakers' defense will be hard to break for a predictable Houston offense, especially with Harden only standing around when the ball is not on his hands.