With All-Star big man Domantas Sabonis still listed as out indefinitely, the Indiana Pacers will be having a difficult time defeating the Miami Heat in their first-round match-up.
Photo by Andy Lyons/Getty Images
Key Team Stats
(4) Heat – 1st in 3-point% (38.1%); 5th in assists per game (26.1); 7th in offensive rating (112.8)
(5) Pacers – 3rd in FG% (48%); 7th in assists per game (25.8); 4th in allowed opponent points per game (107.7)
Key Absences
(4) Heat – None
(5) Pacers – Domantas Sabonis (foot), Jeremy Lamb (Knee)
Will Sabonis suit up in time for Indy?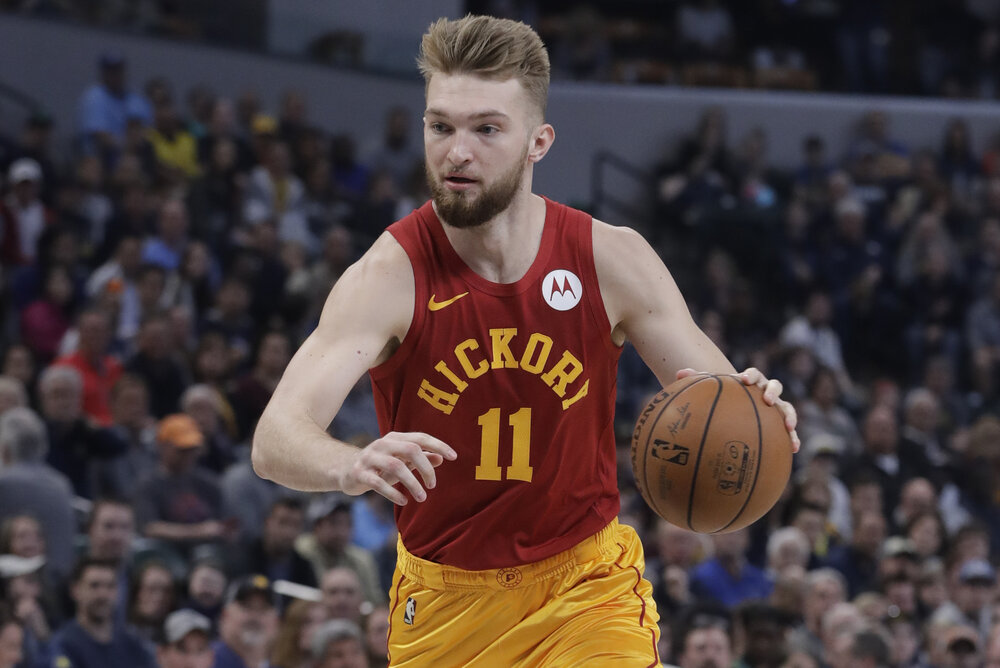 Photo by Darron Cummings/AP
The Pacers are yet to provide an exact timetable for Sabonis' return, but it's becoming apparent that it won't be anytime soon. Sabonis left the Orlando bubble after suffering a foot injury during practice, a setback that will definitely hurt the team in their first-round match-up against a fully-healthy Heat squad.
In the first All-Star season of his four-year career, Sabonis is norming 18.5 points, 12.4 rebounds and 5.0 assists per game. The lefty combo big isn't just a great post scorer, but his ability to find open teammates either on the post or on the elbow will be missed by the Pacers.
Second round of Warren vs Butler bubble face-off
Photo by Andy Lyons/Getty Images
Their first match-up in the bubble ended with a Heat win, but with not much interaction between Butler and Warren. Butler won the stats battle with his 19 points, 11 rebounds, 5 assists and 4 steals, but don't just cross out Warren's name in this duel. Warren is still averaging 31.0 points per contest in the bubble as the Pacers continue to lean on his scoring to make up for Sabonis' absence.
After that widely-documented scuffle between the two stalwarts last January, Butler emphasized that Warren is out of his league. Let's see how a heated playoff atmosphere will stir up more emotions for these two tough-minded cagers.
How conditioned is Oladipo for the playoffs?
Photo by Ronald Martinez/Getty Images
Can Victor Oladipo bring out shades of his 2018 playoff self where he put up 22.7 points, 8.3 rebounds, 6.0 assists and 2.4 steals per contest? It's safe to say that he is still far from getting into that groove, but the Pacers need him and Warren to take over the offense. It's a big ask, especially with how steady Oladipo is already playing in the bubble. But to get past the Heat's bevy of great wing defenders, they need a proven shot-creator like Oladipo to break through.
Prediction: Heat close out Pacers in five games
Without Sabonis and their back-up scorer in Jeremy Lamb, the Pacers just don't have enough pieces to match up with the Heat. Miami has proven defenders like Butler, Jae Crowder and Andre Iguodala to contain Warren's hot shooting. On top of that, Miami's designated shooters Tyler Herro and Duncan Robinson are lighting it up in the bubble, further giving the team more weapons on offense.