The Los Angeles Lakers shooters will still get their open looks, but they will capitalize this time around as they take out the Portland Trail Blazers and tie the series.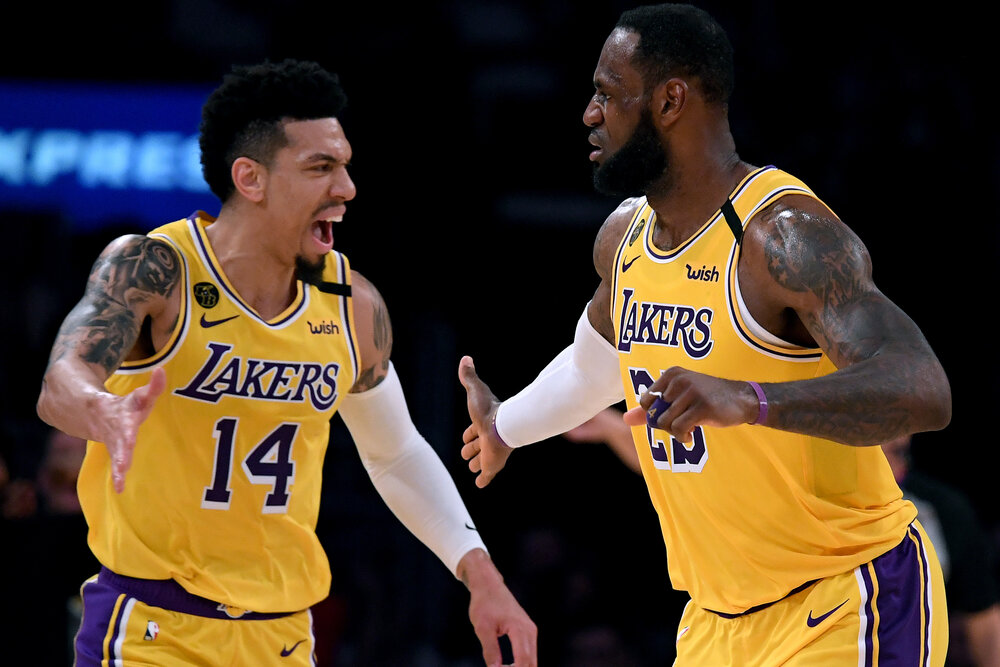 Photo by Harry How/Getty Images
Game Details
Date: August 20, 2020
Time: 9:00 PM ET
Location: AdventHealth Arena, Orlando, FL
Key Performers in Game 1
(1) Lakers – LeBron James (23 points, 17 rebounds, 16 assists, 1 steal)
(8) Blazers – Damian Lillard (34 points, 5 rebounds, 5 assists, 1 block)
The Lakers' shooters come in locked and loaded
It's a make or miss league, and the Lakers certainly received the bad end of that fact. The Lakers went on a lowly 5-37 clip from the three-point line, an abysmal shooting display considering that most of them came from wide open looks. In the waning minutes of the fourth quarter, LeBron didn't even consider passing the rock to an open Danny Green in the corner.
Lebron looks at a wide open Danny Green and then passes it to Caruso pic.twitter.com/m8ykSzDfPv

— rey (@yourpapiRey) August 19, 2020
Here's a detailed look on the team's measly shooting from long-range in the Game 1 loss:
James – 1-5
Davis – 0-5
Caldwell-Pope – 0-5
Green – 2-8
Kuzma – 1-5
Caruso – 0-3
Morris – 1-1
In today's game dictated by an uptempo, pace-and-space style, these numbers are absolutely unacceptable. The Blazers' frontcourt defenders in Hassan Whiteside, Jusuf Nurkic and Wenyen Gabriel are doing an incredible job protecting the rim, and it's up to the Lakers' gunners to make them pay.
If Green and Caldwell-Pope can't dial it in from the outside, we might even see an appearance from either Dion Waiters and J.R. Smith. They pose liabilities on the defensive end, but the Lakers had to make up for it with a collective team effort. Still, all signs point towards the Lakeshow shooters finally getting into their groove.
Prediction: Lakers start the game strong to cruise past the Blazers and tie the series
Photo by Tony Gutierrez/AP
The Lakers won't take any chances this time around. LeBron will take a different strategy in Game 2 as he will first look for his shots and worry about dishing the ball to his teammates later. With the extra aggressiveness that the four-time MVP will display, the Blazers' defense will gravitate towards him, leaving Green and the rest of the Lakers' shooters open at the corners.
The purple-and-gold squad will try to run the Blazers off the court in the first half, making Game 2 a different story from the close-call contest in the first game.