Luka Doncic will put up another stellar showcase as he wills the Dallas Mavericks to a massive Game 5 victory and take a 3-2 series lead against the Los Angeles Clippers.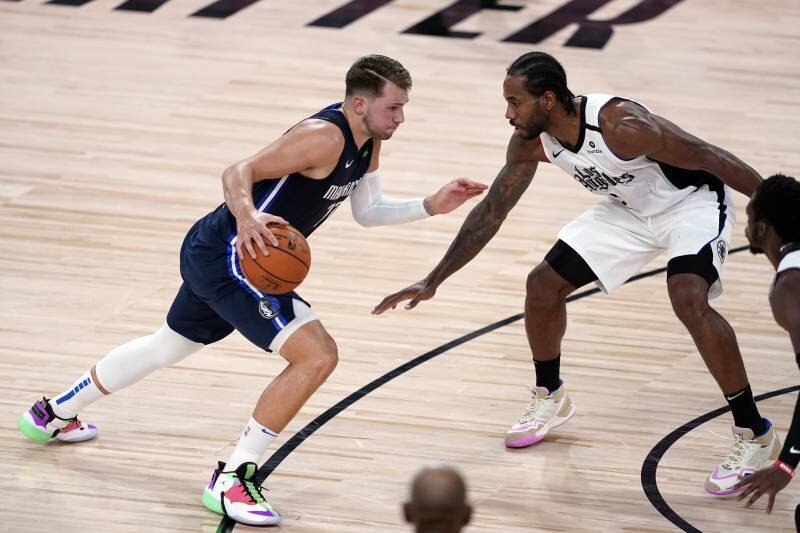 Photo by Ashley Landis/AP
Game Details
Date: August 25, 2020
Time: 9:00 PM ET
Location: AdventHealth Arena, Orlando, FL
Key Performers in Game 4
(2) Clippers – Luka Doncic (43 points, 17 rebounds, 13 assists)
(7) Mavericks – Lou Williams (36 points, 4 rebounds, 5 assists)
Clippers still have no answers to Luka's magic
With Kristaps Porzingis sitting out Game 4 due to a sore knee injury, the Mavericks surrounded Luka with a bevy of shooters, giving him more space to do his thing. Even an all-time great defender in Kawhi Leonard wasn't able to contain the sophomore star as Doncic's excellent feel of the game helped him make the right passes when necessary or drive to the rim when he sees even a sliver of light in the lane.
And when he's not passing or driving, Luka is doing his signature step-back jumpers, highlighted by the game-winning buzzerbeater over the outstretched arms of Reggie Jackson.
LUKA MAGIC… listen in to @luka7doncic's #TissotBuzzerBeater as heard around the world! #ThisIsYourTime #NBAPlayoffs pic.twitter.com/y0aVsgHncm

— NBA (@NBA) August 24, 2020
Prediction: Dallas gets into the driver's seat with Game 5 victory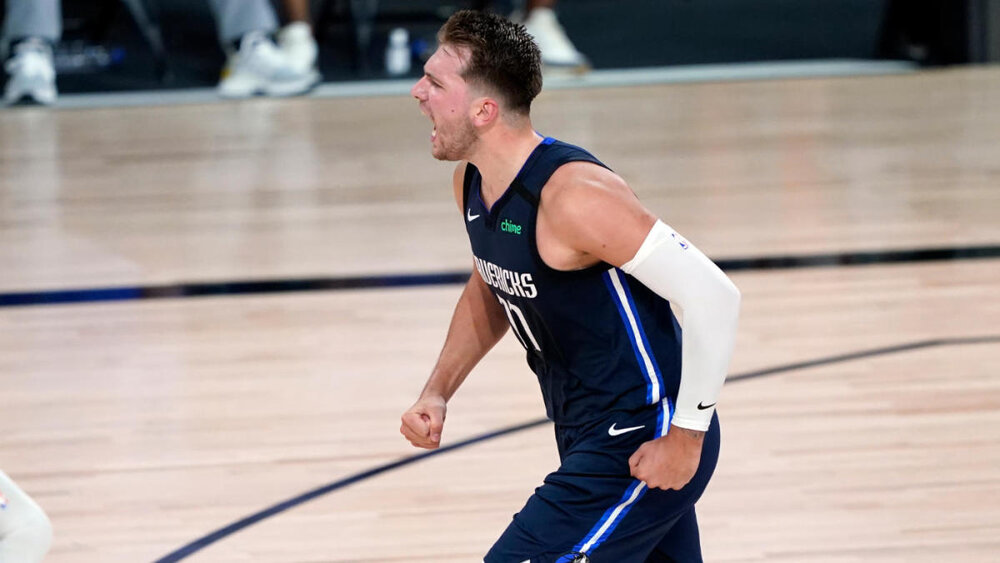 Photo from USA TODAY Sports
The Mavericks will enter Game 5 with basically no pressure at all, a different scenario from a mind-boggled Clippers squad who are supposed to win it all this season. With brimming confidence and the momentum they are riding from their huge Game 4 win, Dallas will again ball out and push the Clippers to the brink
It remains to be seen if Porzingis will be ready to play by Tuesday, and his availability could make or break the Mavs' chances of taking a pivotal 3-2 series lead. The Clippers will come out with all guns blazing in Game 5, so Porzingis' presence on both ends of the floor will be much-needed by the Mavericks.