In what could be one of the closest series in NBA playoffs history, the Boston Celtics will bank on their heavy arsenal of excellent shot-makers to escape the Toronto Raptors in seven games.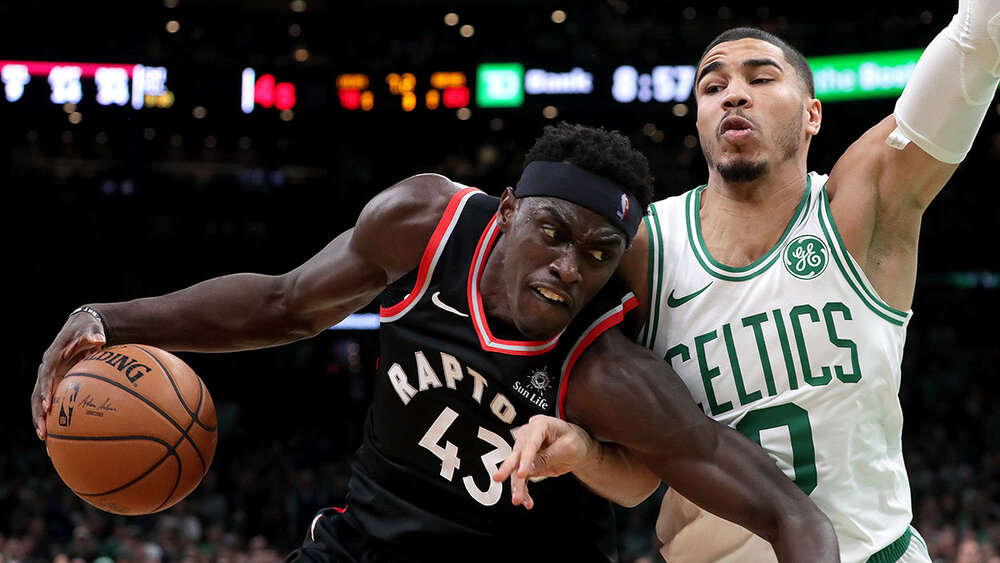 First-time All-Stars Jayson Tatum and Pascal Siakam should be an exciting match-up to watch. (Photo by Barry Chin/The Boston Globe/Getty Images)
Key Performers in Round 1
(2) Raptors – Fred VanVleet (21..3 ppg, 4.0 rpg, 7.8 apg, 1.2 spg)
(3) Celtics – Jayson Tatum (27.0 ppg, 9.8 rpg, 2.5 apg, 2.3 bpg)
Key Absences
(2) Raptors – Patrick McCaw (Knee)
(3) Celtics – Gordon Hayward (Ankle)
Tatum is the Celtics' answer to the Raptors' vaunted defense
Tatum was unstoppable in Boston's first-round sweep of the Philadelphia 76ers. (Photo by Elise Amendola/AP)
Gordon Hayward's injury may deplete the Celtics of an all-around presence, but it's a good thing that they have that position covered. Jaylen Brown is averaging a career-best 20.3 points per game this season, and we may see Tatum put the Celtics on his back and lead them past the defending champs.
The 22-year-old small forward is coming off a spectacular first-round series against the Sixers, in which he did everything on both offense and defense. It's interesting to see how the Raptors' vaunted defense will contain him, but I have my bet that Tatum can power through.
Can the Raptors pound the Celtics in the paint?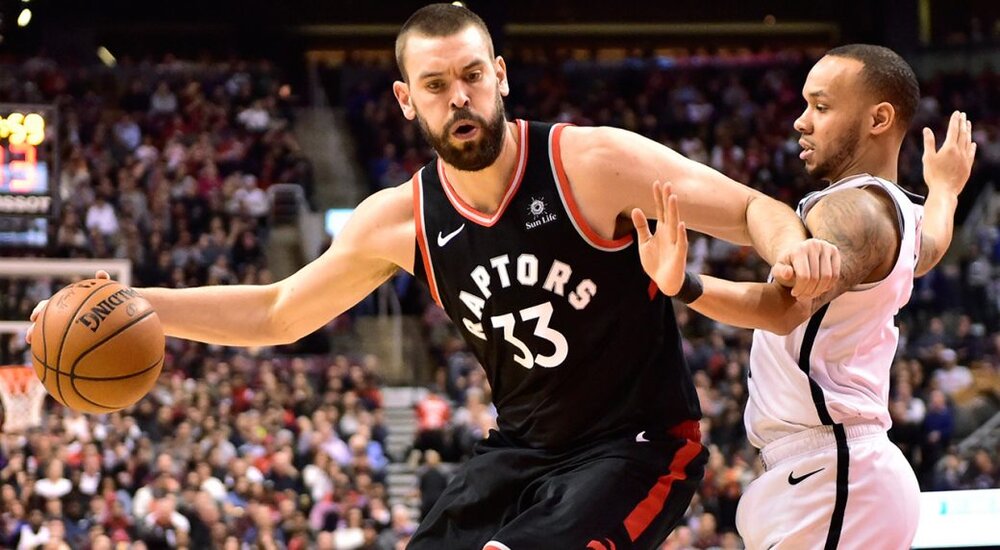 Marc Gasol should be able to assert himself against a smaller Celtics frontcourt. (Photo by Frank Gunn/CP)
The Celtics' tallest player on their starting line-up is the 6-foot-8 Daniel Theis. While they also have the taller Enes Kanter, Boston starts and closes out games with Theis. The Raptors should be able to take advantage of that Celtics' weakness and pound them in the paint.
The problem is that the Raptors' offense doesn't prioritize inside shots. While they are ranked third in three-pointers made each game, the Raptors are just 27th in two-point field goals. Toronto might want to change course this time around, especially with Celtics' defensive ace Marcus Smart lurking in the perimeter.
Prediction: Celtics break through and send Raptors home in seven games
Tatum and Pascal Siakam will provide us a glimpse of their exciting face-offs in the future, while the point guard battle between Kemba Walker and Kyle Lowry will be explosive. This is a very close contest to call, but I see the Celtics' bevy of shot creators bailing the team out in a Game 7.