Steven Adams dominated down low as the Oklahoma City Thunder hacked out a 98-84 victory over Jayson Tatum and the Boston Celtics.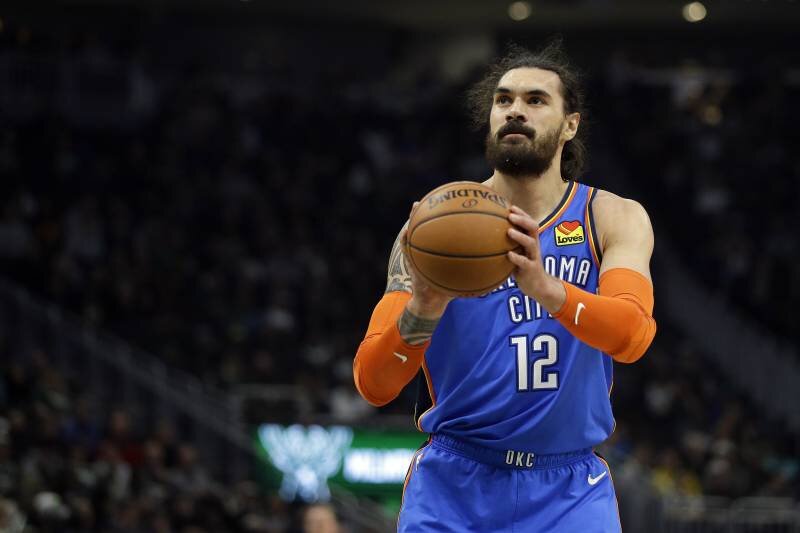 Photo by Aaron Gash/AP
Adams and young budding point guard Shai Gilgeous-Alexander put up 17 markers apiece as the 5th-seeded Thunder booked their first scrimmage victory. Abel Nader came off the bench to chip in 11 points, while veteran forward Danilo Gallinari produced 9 points, all coming from three-point territory.
Another bright spot in the Thunder's win was the return of Andre Roberson. The defensive ace received a standing ovation from the Thunder bench when he checked in into the game, his first outing since the 2017-18 season. Roberson put up 5 points and 2 boards, including a hit from the three-point line.
Enes Kanter led the charge for Boston with his 11 points and 10 rebounds, but he was the only Celtic who scored in double digits. Jaylen Brown had 9 markers, while Marcus Smart and Daniel Theis amassed 8 points apiece.
It was a disappointing night for their All-Star forward Jayson Tatum, who only made one of his six attempts from the field. Their other All-Star in point guard Kemba Walker sat out the game, although Celtics head coach Brad Stevens recently assured that his star guard is injury-free.
SCORES
Thunder (98) – Adams 17, Gilgeous-Alexander 17, Nadel 11, Gallinari 9, Dort 9, Hall 5, Roberson 5, Muscala 5, Schroder 4, Burton 3, Paul 2, Diallo 2, Ferguson 0, Hervey 0
Celtics (84) – Kanter 11, Brown 9, Smart 8, Theis 8, Hayward 7, Waters 7, Wanamaker 7, Williams III 7, Green 6, Edwards 4, Tatum 3, Ojeleye 2