Gilbert Arenas joins the podcast to talk hoops with former Wizards teammate Larry Hughes, and discuss his plans to be a coach someday.
Photo by Stephen Dunn/Getty Images
In this most recent episode of the Bleav in Wizards podcast hosted by Larry Hughes and Matt Modderno, Arenas also reveals that he almost inked a five-year, $101 million max contract with the Golden State Warriors during the 2008 Free Agency period. However, he decided to stay in Washington and accept a less lucrative deal for the team to retain All-Star forward Antawn Jamison.
Arenas would also credit Hughes for his development as a prime time scorer in the league. He said that trying to score against a lockdown defender like Hughes in practice prepared him to score over less-skilled defenders from other teams. Arenas and Hughes were teammates for four straight years during separate stints with the Warriors and the Wizards.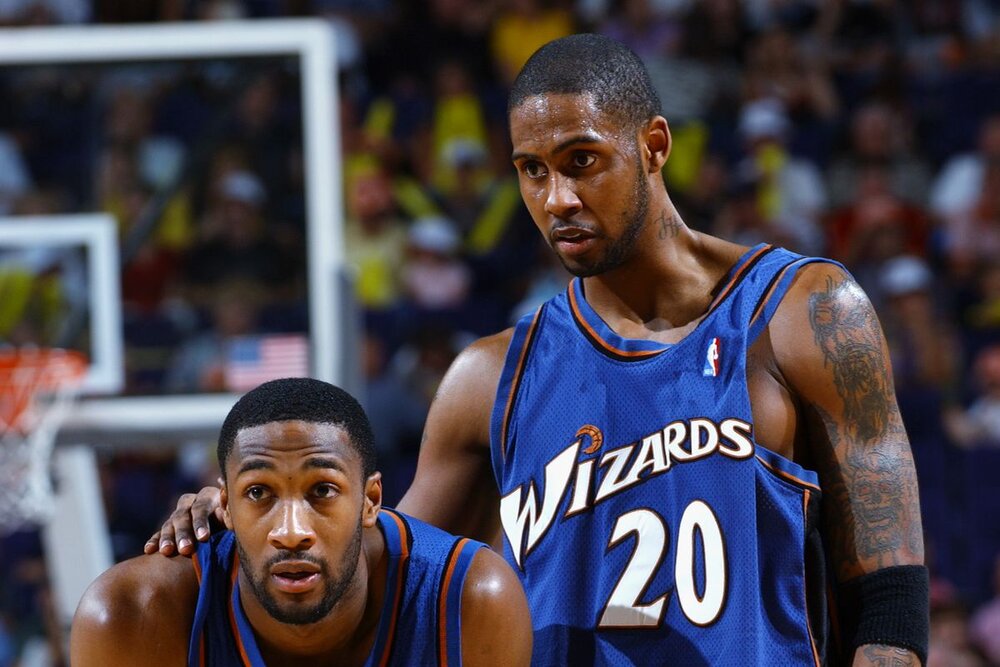 Photo by Barry Gossage/NBAE/Getty Images
To top it off, "Agent Zero" also discussed his plans on his future, including a potential gig as a developmental coach. Listen more on this Bleav in Wizards podcast episode through the Spotify link below.