Jayson Tatum and the Boston Celtics were clicking on all fronts as they carved a resounding 122-100 victory over Kyle Lowry and the Toronto Raptors.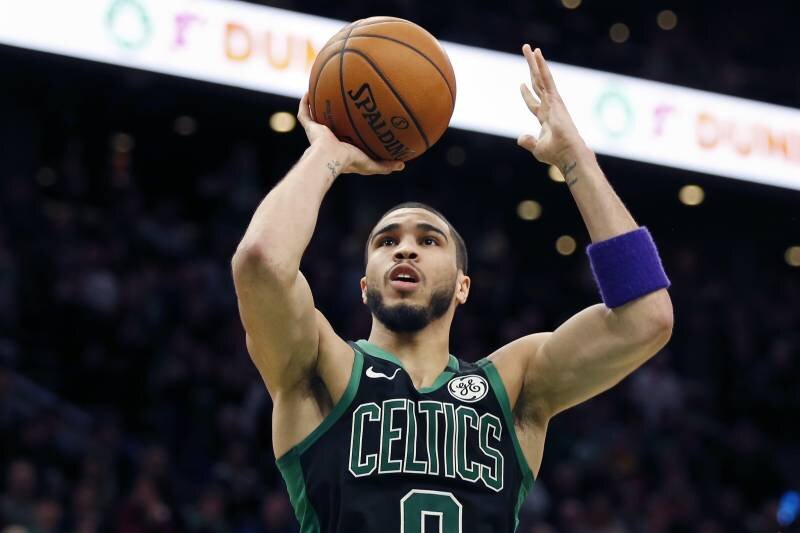 Photo by Michael Dwyer/AP
The Celtics established a dominant tone right from the get-go, establishing a 15-point lead after the first half. Jaylen Brown led all scorers with his 20 markers, while All-Star forward Jayson Tatum finished with 18 points, 7 rebounds, 4 assists and 2 steals. Kemba Walker poured in 17 points, and Daniel Theis chipped in a double-double of 11 points and 11 boards.
Boston would also outscore Toronto in the third quarter, building their advantage to 34 points entering the final frame. They also closed out well on the Raptors' shooters, limiting them to a lowly 26% clip from the three-point line. On top of that, the green-and-white hoopers moved the ball well on offense, shooting a 49% clip from the field and compiling 27 total assists as a team.
No Raptor eclipsed the 15-point mark in the scoring column. Combo guard Fred VanVleet topscored for the defending champs with his 13 points, 4 rebounds, 4 dimes and 2 steals. Pascal Siakam, Kyle Lowry and Norman Powell all contributed 11 markers apiece for the losing squad.
SCORES
Celtics (122) – Brown 20, Tatum 18, Walker 17, Wanamaker 15, Theis 11, Ojeleye 11, Williams III 10, Hayward 9, Green 5, Williams 4, Smart 2, Langford 2
Raptors (120) – VanVleet 13, Siakam 11, Powell 11, Lowry 11, Davis 10, Boucher 9, Johnson 7, Thomas 6, Gasol 6, Anunoby 3, Ibaka 2, Watson 0