Giannis Antetokounmpo used a dominant fourth quarter performance to help the Milwaukee Bucks carve out a 119-112 victory over the Boston Celtics.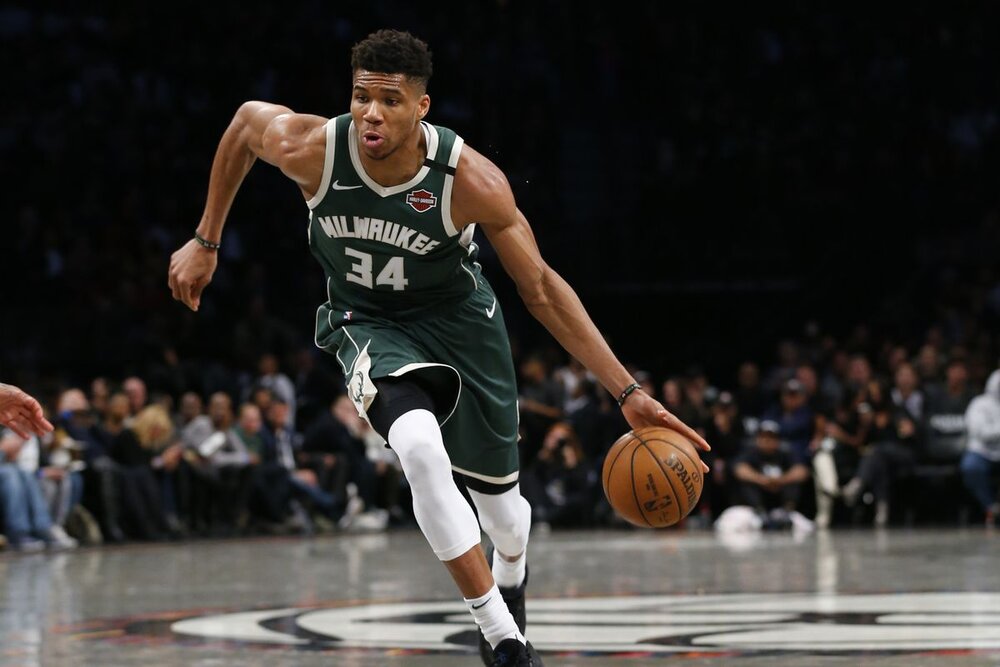 Photo by Noah K. Murray/USA TODAY Sports
Antetokounmpo poured in 16 of his 35 points in the fourth quarter as he came up clutch yet again for the league-leading Bucks. The reigning MVP also grabbed 15 rebounds and dished out 7 assists, while co-star Khris Middleton chipped in 18 markers, 5 boards, and 8 dimes to book their first official win in the bubble.
The game was all tied entering the final frame, but Antetokounmpo's and-one conversions late in regulation became the turning point. Starting center Brook Lopez was again instrumental for the Bucks defense as he finished with 14 points, 4 rebounds and 6 blocks.
With Kemba Walker playing through minutes restriction, defensive ace Marcus Smart topscored for the Celtics with his 23 markers. Jaylen Brown contributed 22, while veteran forward Gordon Hayward produced an all-around stat line of 17 points, 9 boards, and 6 assists.
Celtics All-Star forward Jayson Tatum struggled mightily in the loss. He only made two of his 18 total shots from the floor, missed all four of his attempts from beyond the arc, and finished with only 5 points.
SCORES
Bucks (119) – G. Antetokounmpo 35, Middleton 18, B. Lopez 14, DiVincenzo 10, Matthews 9, R. Lopez 9, Hill 7, Ilyasova 7, Korver 6, Brown 3, Wilson 0
Celtics (112) – Smart 23, Brown 22, Hayward 17, Walker 16, Wanamaker 14, Theis 13, Tatum 5, Kanter 2, Ojeleye 0, G. Williams 0