Fellow All-Stars Jimmy Butler and Bam Adebayo scored 22 points apiece as the Miami Heat bagged their first victory in the NBA Restart against the Denver Nuggets, 125-105.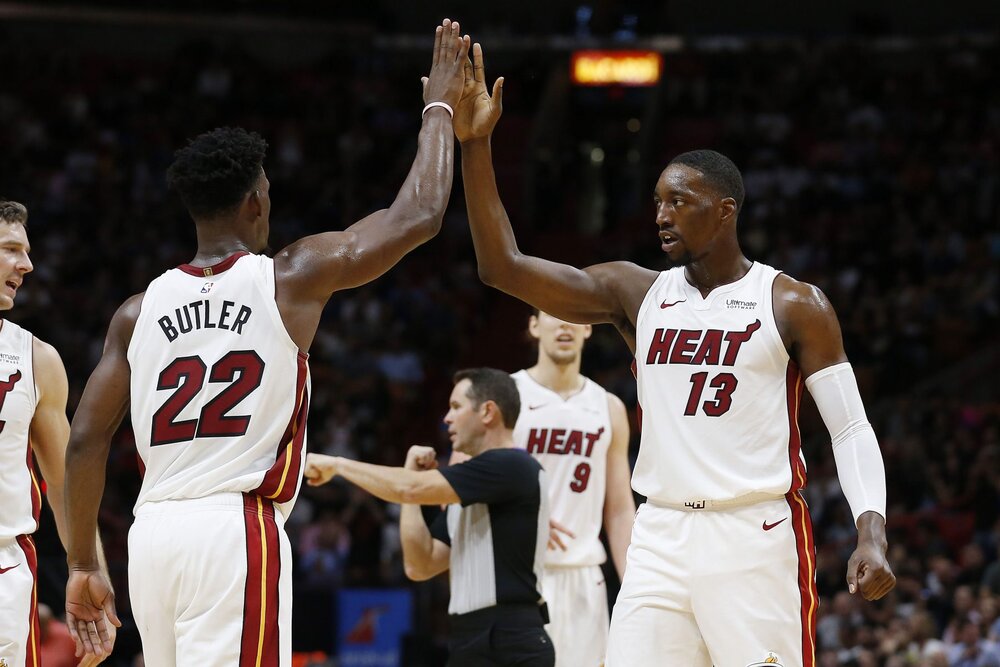 Photo courtesy of Justin Benjamin
Butler added 4 rebounds, 7 assists, 3 steals while Adebayo recorded 9 rebounds, and 6 assists. The Heat led by as many as 28 points as they received pivotal performances from other members of the team.
Aside from Olynyk's 20-point 4th quarter eruption, the South Beach squad also leaned on the offensive contributions from shooter Duncan Robinson, Slovenian guard Goran Dragic, and Rookie of the Year candidate Kendrick Nunn, who all scored in double digits with 17, 13, and 11 respectively. Former Warrior and 3-time NBA Champion Andre Iguodala was only seen for 14 minutes, scoring 3 markers.
Playing without injured backcourt star Jamal Murray, Serbian Nikola Jokic's 19 points, 7 rebounds, and 6 assists performance was not enough to lift the Nuggets. The 3rd-seeded Nuggets got some offensive support from Jerami Grant, who scored 19 markers, but a very quiet game from four-time All-Star Paul Millsap's eight points.
Both Miami and Denver are considered as the darkhorses on their respective conferences as the playoffs comes at hand. Miami currently sits at the 4th spot in the Eastern Conference, and is only 1.5 games behind the Boston Celtics. The Nuggets, on the other hand, look to snatch the 2nd seed from the Los Angeles Clippers, who lost their first game against the Los Angeles Lakers.
Scores
Heat (125)- Adebayo 22, Butler 22, Olynyk 20,Robinson 17, Dragic 13, Nunn 11, Crowder 9, Herro 7, Iguodala 3, Jones Jr. 1, Hill 0
Nuggets (105)- Jokic 19, Grant 19, Morris 13, Porter Jr. 11, Craig 10, Millsap 8, Plumlee 7, Dozier 6, Bol 5, Daniels 5, Vonleh 2, Bates-Diop 0