Boston Celtics assistant general manager Michael Zarren admits that the team made the mistake of not selecting Jimmy Butler during the 2011 NBA Draft.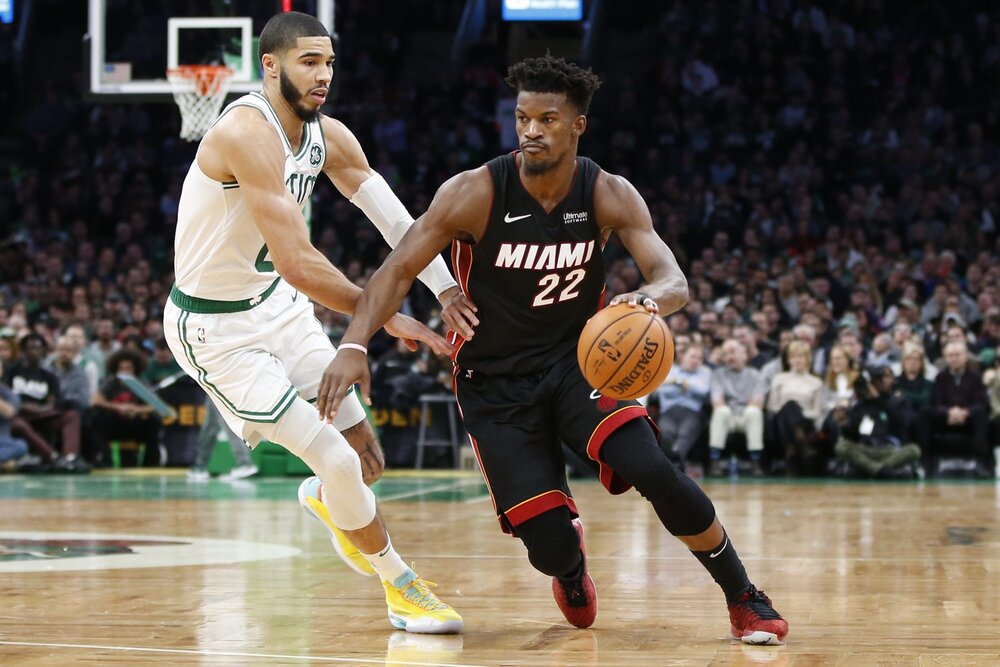 Boston had numerous opportunities to select Butler during the 2011 NBA Draft. (Photo by Greg M. Cooper/USA TODAY Sports)
During a recent episode of The Athletic NBA Show, Celtics assistant GM Mike Zarren sat down with journalist Sam Amick to discuss the team's young stars and their drive to win the championship this season. Zarren would also talk about the Celtics' draft day misses in the past, and singled out the name of one particular player.
It was in the 2011 draft that the Celtics had numerous opportunities to select Jimmy Butler, a defensive-minded forward from Marquette. Instead, Boston opted for Jajuan Johnson with their 28th pick with Butler being picked by the Chicago Bulls with the 30th selection.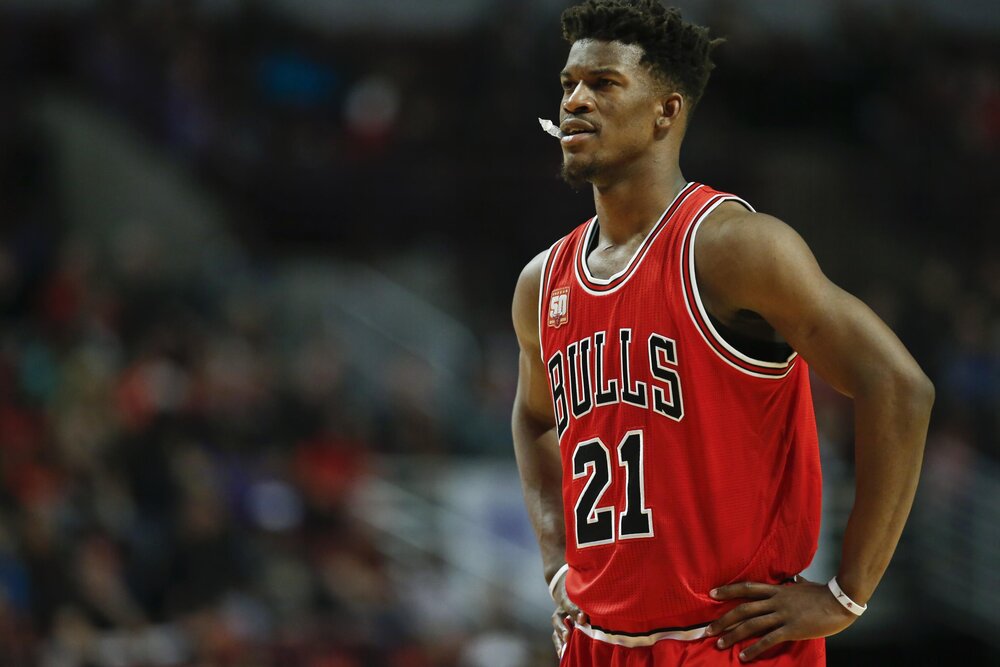 Former 30th draft pick Jimmy Butler grew into a superstar in Chicago. (Photo by Kamil Krzaczynski/AP)
Butler has grown into a superstar in the NBA, leading the Miami Heat to the Eastern Conference Finals this season. On the other hand, Johnson would only play one season in the league.
"I think the one that we talk about the most is Jimmy Butler and Jajuan Johnson," Zarren told Amick. "Every team has tons of these stories. By the 20th pick of the NBA Draft, only 10% of guys can be good contributors on a decent team.
That's no excuse though. We should have picked Jimmy and we didn't."
It would have been exciting how Butler would grow alongside Kevin Garnett and Paul Pierce in Boston, but his tenure under a defensive-minded coach in Tom Thibodeau helped him become the versatile two-way star that he is right now.
As for the Celtics, it was a mistake that they obviously didn't use as a setback. Boston has done an admirable job retooling the roster after the Garnett-Pierce-Allen-Rondo era. With a prime superstar in Kemba Walker and two young budding stars in Jaylen Brown and Jayson Tatum, the future sure looks bright for the green-and-white squad.