Kemba Walker will see fewer minutes on the court as the Celtics will let him strengthen his knee and have him fresh in time for the playoffs.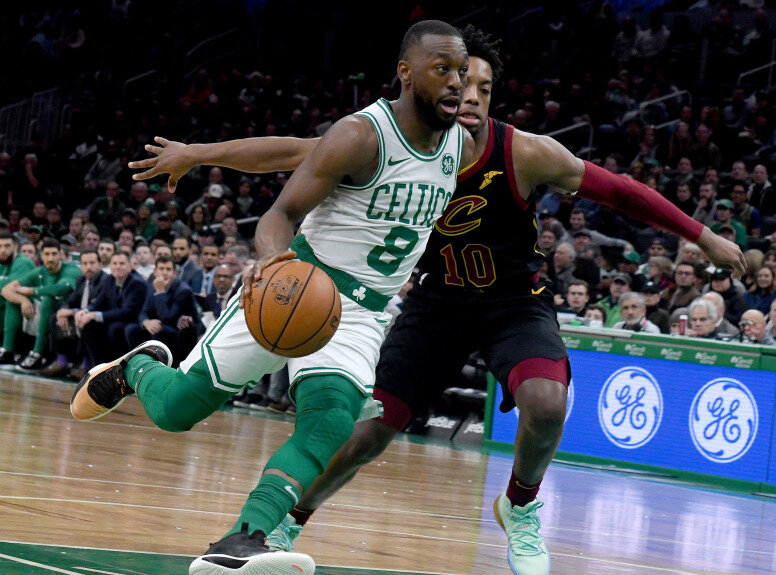 Photo by Jim Michaud/Boston Herald
Before the NBA announced the suspension of games last March, Walker was already dealing with a bothersome left knee injury. It's worth noting that he missed six of the team's last ten games, an indicator that the injury is actually hampering the Boston Celtics star's movements.
Now, it's being reported that the Celtics will indeed ease some burden off his shoulders and manage his minutes. As per NBC Sports Boston's A. Sherrod Blakely, Celtics head coach Brad Stevens said that Walker will see lesser playing time, at least until they reach the more important stages of the season.
"We're going to move very slowly with Kemba Walker and let him strengthen (the left knee)," Stevens stated. "And make sure that he's all good to go as we enter the seeding games and obviously, the playoffs."
Walker, who notched his fourth consecutive All-Star appearance this season, is putting up all-around numbers of 21.2 points, 4.1 boards and 4.9 dimes per game. His arrival in Beantown has injected much-needed excitement following the Kyrie Irving drama saga last season.
Just check out Kemba's top highlights with the green-and-white this season.
Along with Kemba, the Celtics will also bank their championship hopes on their rising stars Jayson Tatum and Jaylen Brown. There are concerns surrounding their lack of size at the frontcourt, but a certain Chicago Bulls legend doesn't think it will be a disadvantage.
Boston will have a very tough first assignment in the season restart as they go up against reigning MVP Giannis Antetokounmpo and the Milwaukee Bucks.