Kawhi Leonard and the Los Angeles Clippers ran the Dallas Mavericks out of the court in the fourth quarter to hack out a 126-111 victory.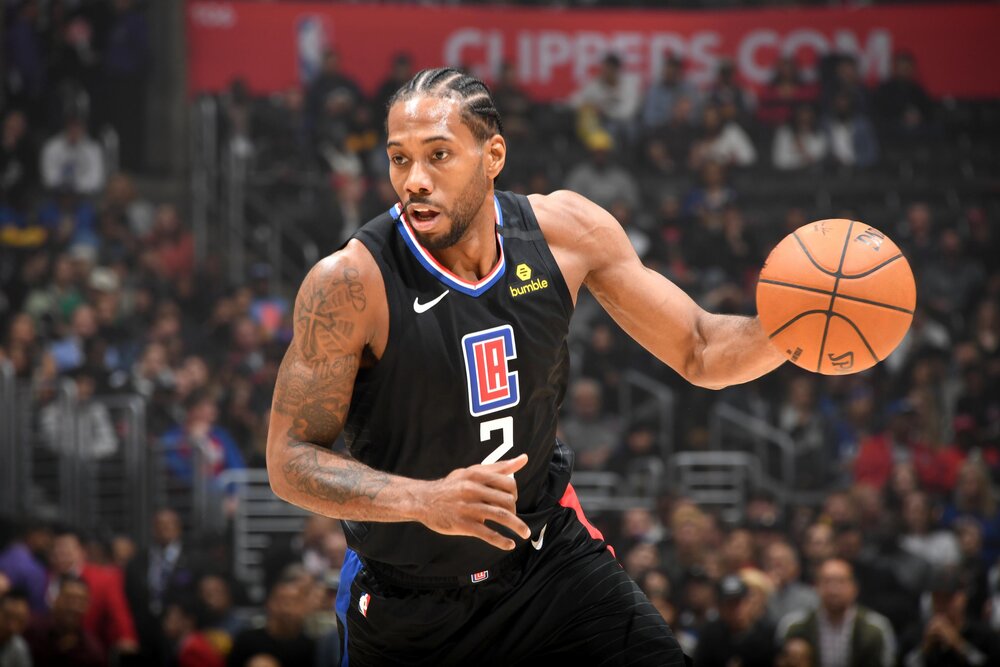 Photo by Andrew D. Bernstein/Getty Images
Leonard led the Clippers' offensive attack, finishing with a team-high 29 points, while adding 6 rebounds, 5 assists and a couple of clutch baskets in the fourth quarter. Paul George backstopped Leonard with his own all-around stat line of 24 points, 7 boards and 6 dimes.
It was a see-saw kind of affair entering the final frame, but the Clippers had other things in mind. After a Kristaps Porzingis trifecta to cut the Clips' lead to two, Leonard and the 2nd-seeded Western Conference squad unleashed a furious rally to put away the Mavericks. Young big man Ivica Zubac also had a career night of 21 points and 15 rebounds, while not missing a single field goal attempt.
Porzingis led the charge for Dallas with his 30 points and 9 boards, while Luka Doncic chipped in 29 points, 6 assists and a 6-13 clip from the three-point line. Dorian Finney-Smith produced 12 points, and Trey Burke and Maxi Kleber came off the bench to put in 11 and 10 markers, respectively.
The Mavericks were toe-to-toe with the Clippers for the most part of the game, but they failed to make the defensive stops when it mattered the most in the fourth quarter. The Mavs fall to a 41-30 win-loss slate after this defeat.
SCORES
Clippers (126) – Leonard 29, George 24, Zubac 21, Morris Sr. 16, Green 10, Jackson 7, Williams 6, Patterson 6, Shamet 5, McGruder 2, Noah o, Mann 0, Coffey 0
Mavericks (111) – Porzingis 30, Doncic 29, Finney-Smith 12, Burke 11, Kleber 10, Hardaway Jr. 8, Jackson 5, Wright 4, Marjanovic 2