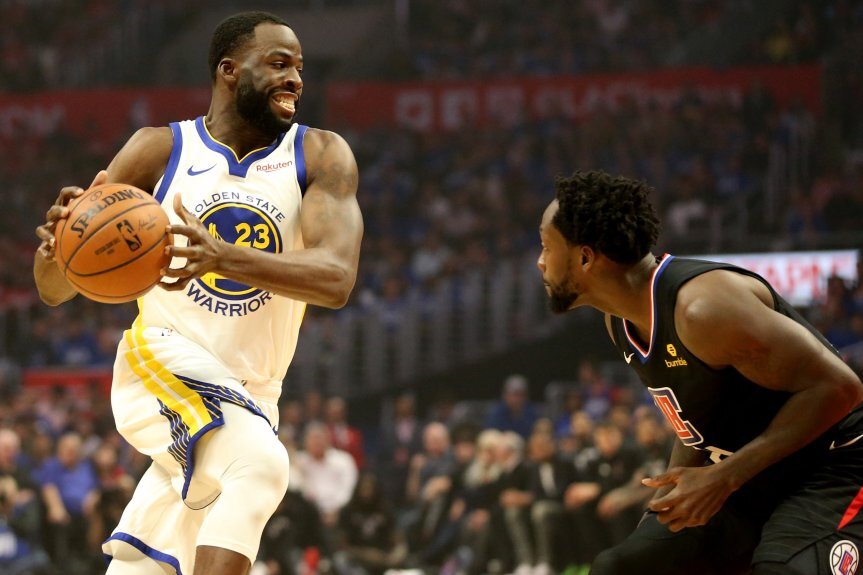 Photo by Anda Chu of Bay Area News Group
Golden State Warriors three-time All-Star Draymond Green believes that the Los Angeles Clippers are the favorites to win the title this season.
Appearing on a recent episode of the Jalen & Jacoby podcast hosted by Jalen Rose and David Jacoby, Green said that the Clippers' excellent roster depth can match up with any team in the league. The Clippers acquired superstars Kawhi Leonard and Paul George last summer, and added key cogs like Reggie Jackson and Marcus Morris to bolster their bench.
"I think going into the season and all season long, the Clippers were the favorite," Green stated. "Just when you look at their team, I think they have someone that checks every box."
"They check all the boxes, they can match up with any team well and they have shooting. They have Montrezl (Harrell) down low. They have everything to win the championship."
However, Green also reiterated that LeBron James' ability to adjust to any situation makes the Los Angeles Lakers a very tough opponent to beat. Green has faced "The King" four times in the Finals, so he definitely knows what he is talking about, isn't he?
As for Draymond and the Dubs, the 2019-20 season has been a down year for them. The injured Klay Thompson sat out the entirety of the season, and Stephen Curry only played a handful of games. The silver lining for the Warriors is that their lowly 15-50 record will net them a potential top overall selection in this year's draft. Combine that top-notch talent with Draymond and a healthy pair of Splash Brothers, you have another version of the Dubs competing for the championship next season.
You can also dive in on Draymond's interview with the Jalen & Jacoby podcast through the Spotify link below.