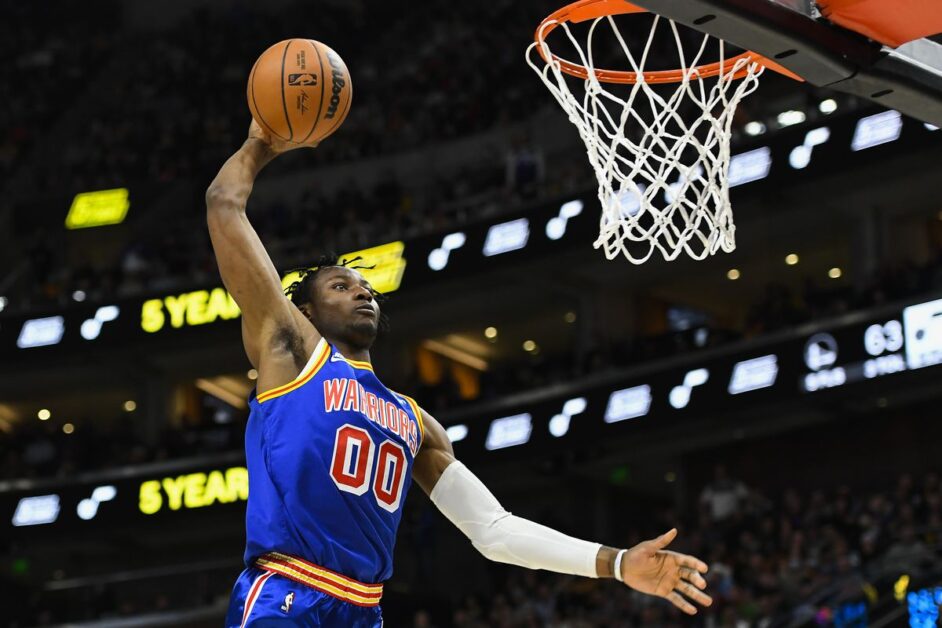 As the 2023 NBA season heats up, fantasy basketball enthusiasts are searching for the next big thing. To help you stay ahead of the game, we've compiled a list of 5 players who are on the rise in NBA fantasy value. From emerging young stars to seasoned veterans, these players are poised to make a significant impact on your fantasy roster.
Alperen Sengun, Houston Rockets
Sengun's first year showed a lot of potential, as he had impressive numbers (9.6 points, 5.5 rebounds, 2.6 assists, 0.8 steals, 0.9 blocks) despite playing only 21 minutes per game on average. With Christian Wood now playing for the Mavericks, the Rockets have made room for Sengun to play more, and Bruno Fernando and Usman Garuba are his main competition for playing time.
This year, Sengun has seen more action than in previous campaigns, averaging 26 minutes per game. Sengun has averaged 18.3 points, 11.8 rebounds, 3.8 assists, 1.2 steals, and 1.2 blocks in 30-minute stints in six games. Even if he may occasionally be called for a foul, he shouldn't be seeing less than 30 minutes of action per game. The ceiling for his fantasy output is quite high if the Rockets commit to playing him more minutes down the stretch.
Collin Sexton, Utah Jazz
After trading away Donovan Mitchell and Rudy Gobert, the Jazz appeared to be starting over from nothing. Sexton is a promising young addition, but he only played in 11 games for the Cavaliers last year due to a knee injury. He had averages of 20.8% and 24.3% the two seasons prior.
The Jazz has performed admirably, and Sexton has not taken on nearly as much of a role as was anticipated. He has mostly been used in the second team and averages 24 minutes per game. In six games in which he played at least 30 minutes, Sexton averaged 18.7 points, 3.0 rebounds, and 5.2 assists. Statistics wagering is one of the most advantageous betting alternatives. For instance, bookies like Betanysports provide their clients with favorable betting conditions.
Mark Williams, Charlotte Hornets
During the offseason, the Hornets aimed to bolster their center position. While Mason Plumlee is a solid player, he is better suited for a backup role at this point in his career. The team had high hopes for their future center, draft pick Vernon Williams, selected 15th overall in the 2022 Draft. Unfortunately, he saw limited playing time with only 12 minutes in the first 33 games.
Recently, Williams has re-entered the court, participating in the Hornets' last three games. In a standout performance against the Thunder, he recorded 17 points and 13 rebounds in 21 minutes as a bench player. With the potential to secure the starting center position, adding Williams to your roster now could bring substantial benefits in the future.
Jonathan Kuminga, Golden State Warriors
Thought to be the cornerstone of the team's success for the foreseeable future, the Warriors' next crop of players has gotten off to a slow start. On average, Moses Moody plays for 13 minutes and James Wiseman for 16 minutes. Only 19 games have been played by Wiseman. Kuminga has only made 32 appearances, but he averages just under 19 minutes per game.
When given the chance, Kuminga has typically delivered. In 14 games where he has played at least 20 minutes, he has averaged 13.4 points, 4.6 rebounds, 2.6 assists, and 1.1 three-pointers. He probably won't see 30 minutes of action every night coming season, but if he can get around 25 a game, he could be useful in fantasy leagues.
Tari Eason, Houston Rockets
We'll be taking Eason, the 17th overall pick in the 2022 NBA Draft, back to the Rockets. It is hoped that he can play a significant role in the Rockets' revival. Over the course of five Summer League games, he averaged 17.2 points, 10.4 rebounds, 1.8 steals, and 1.0 block, making quite the initial impression. Furthermore, he has demonstrated a knack for making three-pointers, suggesting that he will be a useful contributor in all areas of fantasy basketball.
Eason has had a tough time breaking into the starting lineup, seeing barely 19 minutes per game on average. His stat line of 8.4 points, 5.1 boards, 1.1 steals, and 0.8 three-pointers is still respectable. Eason has averaged 11.4 points, 5.5 rebounds, 1.5 steals, and 1.2 three-pointers on 50.5% shooting over 13 games in which he has played at least 20 minutes.
Source: www.superbetting.com