Clippers coach Doc Rivers joins Kerr and Carroll as they discuss basketball in the 80's, and the value of winning a championship in the season restart at Orlando.
Photo by Garrett Ellwood/Getty Images
In this most recent episode of the Flying Coach podcast, Rivers and Kerr looked back at their playing days in the NBA during the 80's and 90's. Rivers pounced on his belief that players back then were more bent on winning, mainly because they didn't have tons of distractions outside of basketball. People know this to be true as current NBA players are diving in on social media platforms, not to mention the fact that there are stars like LeBron James and Kevin Durant who started production companies of their own.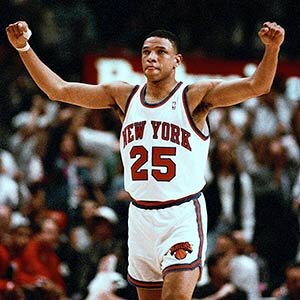 Photo by Ron Frehm/AP
Of course, there's nothing wrong with that. You can't play basketball forever, and it's important that these players invest their hard-earned money on businesses that can sustain them when they retire from the game. However, Rivers also emphasized that today's players are more skilled, an interesting perspective from a seasoned coach like him.
Along with Carroll, the head coach of the NFL's Seattle Seahawks, the trio also discussed the Black Lives Matter movement. As a white player and coach in the NBA, Kerr expressed his remorse in the difficult plight that black athletes have endured and are continuing to endure.
To conclude this memorable episode, the three stellar coaches also talked about the value of winning the championship in the NBA's season resumption at Orlando. With key players sitting out the restart due to fear of contracting COVID-19, people are saying that winning the 'chip will lessen in value. But Kerr, already a three-time champion coach with the Golden State Warriors, thrashed away that idea. He argued that the unique circumstances in the Orlando bubble will actually make it more difficult for a team to come out on top.
You can listen more to what Kerr, Rivers and Carroll have to say on the Flying Coach podcast through the Spotify link below.