Paul George scored 21 points and reserve Rodney McGruder hit a crucial three-pointer as the Los Angeles Clippers stole a huge win against the Portland Trail Blazers, 122-117.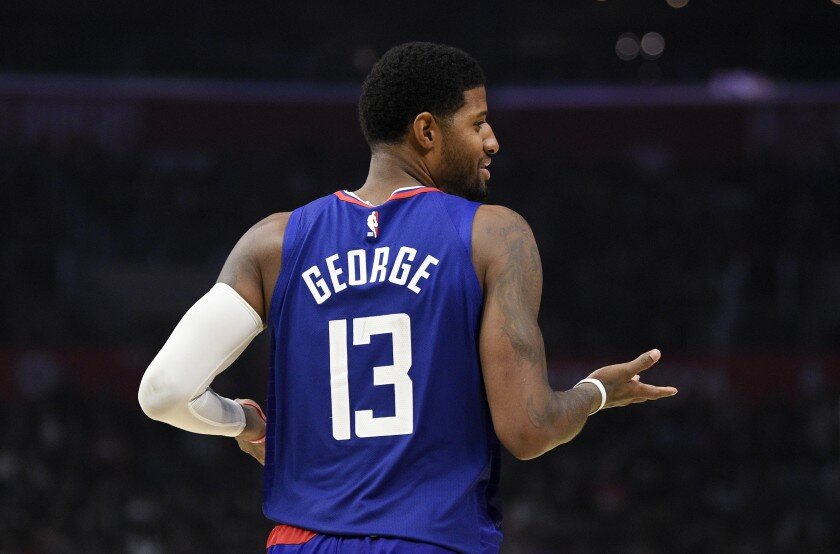 Photo courtesy of Kelvin Kuo/Associated Press
George also added 6 rebounds, 4 assists, and 2 steals in 8 out of 16 shooting to get the Clippers' third win in the bubble. The Clippers also got some key contributions from backcourt starters Reggie Jackson and Landry Shamet, who scored 17 and 19, respectively. Veteran forward Marcus Morris Sr. added 15 points.
Blazers star C.J McCollum led the team with 29 points, 4 rebounds, and 8 assists in an efficient 52.4% shooting. The Blazers also had a spectacular offensive game from Damian Lillard and Gary Trent Jr., who scored 22 apiece. Veteran scorer Carmelo Anthony added 21.
Lillard separated the Blazers off a driving lay-up to take the lead, 117-115 with 41.2 seconds left in the game. Coming out of the time-out, the 29-year-old McGruder was left open at the top of the key and sank the game leading three pointer with 26.5 seconds left.
The Blazers had a chance to regain the lead, but Damian Lillard missed both his free throws, the Clippers then extended their lead to 3, courtesy of JaMychal Green's free throws. Portland had a last chance to tie the score, but Lillard missed a three-point attempt before Landry Shamet sealed the game away with free throws.
The Clippers played without star Kawhi Leonard, who is recovering from left knee soreness. 6th Man of the Year finalist Montrezl Harrell also did not play but is now reported to be set to arrive in the bubble.
With the crucial loss, the Blazers are now 1,5 games behind the 8th-seeded Memphis Grizzlies, and only a half game over the trailing San Antonio Spurs.
Scores
Clippers (122)-George 21, Shamet 19, Jackson 17, Morris Sr. 15, Green 13, Williams 12, Zubac 9, Patterson 8, McGruder 7, Mann 1
Blazers (117)- McCollum 29, Lillard 22, Trent Jr. 22, Anthony 21, Nurkic 10, Collins 7, Hezonja 4, Simons 2