The Milwaukee Bucks won but Giannis Antetokounmpo was thrown out of the game after initiating a headbutt on Washington Wizards center Moe Wagner.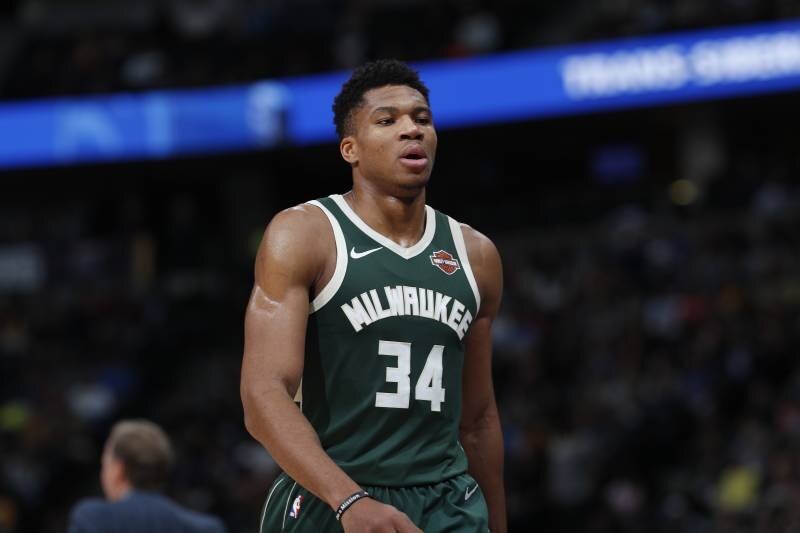 Photo by David Zalubowski/AP
Brook Lopez led the charge for the Bucks as he put up a team-high 24 markers, built on a perfect 5-5 clip from the three-point line. Sterling Brown came off the bench to contribute 23 points, while back-up point guard Frank Mason chipped in 19 points, 5 rebounds, 6 assists and 2 steals.
The Bucks also held the fort after Giannis found himself ejected from the game after a headbutt on Wagner. The reigning MVP only played 10 minutes in the game, and finished with 12 points, 9 boards and a 10-12 clip from the free throw line. Wagner, who logged in 20 minutes, came up with 6 points and 3 rebounds.
Rookie forward Rui Hachimura topscored for the Wizards with his 20 markers, and veteran playmaker Ish Smith came off the bench to chip in 19 points, 3 boards and 5 dimes. Jerome Robinson had 15 points and 7 assists, while starting center Thomas Bryant amassed 13 points and 8 rebounds.
The Wizards, who are officially out of playoff contention, will face the Boston Celtics in their last game in the Orlando bubble.
SCORES
Bucks (126) – B. Lopez 24, Brown 23, Mason 19, G. Antetokounmpo 12, Wilson 11, Connaughton 10, R. Lopez 8, T. Antetokounmpo 8, Hill 5, Ilyasova 3, Korver 3
Wizards (113) – Hachimura 20, Smith 19, Robinson 15, Bryant 13, Pasecniks 10, Bonga 10, Brown Jr. 9, Schofield 7, Wagner 6, Uthoff 3, Williams 1, Grant 0