Nikola Vucevic outdueled Giannis Antetokounmpo in Game 1 as the Orlando Magic defeated the Milwaukee Bucks, 122-110.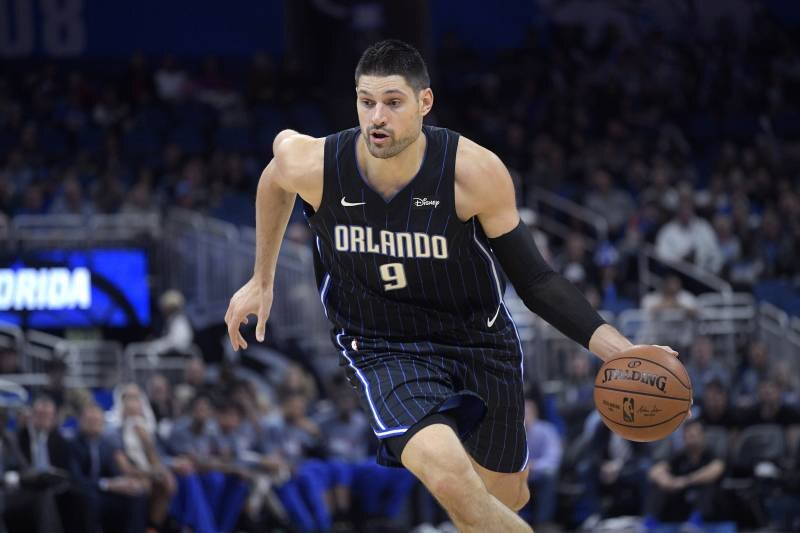 Photo by Phelan M. Ebenhack/AP
With frontcourt partner Aaron Gordon sitting out the game due to an injury, Vucevic turned it up a notch and put the Magic on his back. The sweet-shooting big man came through with a double-double performance of 35 points, 14 rebounds, and 4 assists, while draining five hits from the three-point line. Vooch was also incredibly efficient with his shooting, producing a 62% clip from the field, including a similar 62% from beyond the arc.
The league-leading Bucks actually opened the game with a 5-0 lead, but the Magic would take it from there. Orlando ended the first quarter with a ten-point lead, capped by a wide open Vucevic trifecta at the top of the key. Vooch would continue the barrage on the offensive end, punishing the Bucks' defense on the inside and on the outside.
Spitfire gunner Terrence Ross came off the bench to pour in 18 markers, while Markelle Fultz and Gary Clark contributed 15 points apiece. The Magic's offense was absolutely clicking on all fronts as they saw six of their players put up double-digit numbers in the scoring column.
Antetokounmpo topscored for the Bucks with his 31 points, 17 boards and 7 dimes. Veteran point guard George Hill had 16 markers off the bench, and Eric Bledsoe produced 15 points and 5 assists. However, it is on the defensive end that the Bucks really have to dig in in Game 2.
SCORES
Magic (122) – Vucevic 35, Ross 18, Fultz 15, Clark 15, Augustin 11, Ennis III 11, Fournier 9, Birch 4, Iwundu 4
Bucks (110) – G. Antetokounmpo 31, Hill 16, Bledsoe 15, Middleton 14, Matthews 10, Korver 6, Williams 6, B. Lopez 5, Connaughton 3, DiVincenzo 2, R. Lopez 2, Mason 0