The Memphis Grizzlies booked a spot in the play-in series as they cruised past the Giannis Antetokounmpo-less Milwaukee Bucks, 119-106.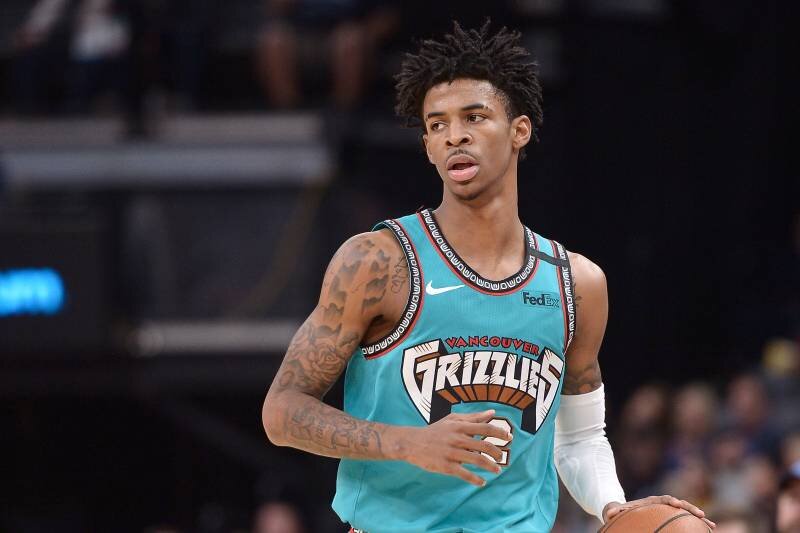 Photo by Brandon Dill/AP
The Grizzlies made sure to create their own destiny as they have reserved themselves a seat in the play-in series for the 8th spot in the Western Conference standings. Veteran big man Jonas Valanciunas had himself a career-night, finishing with 26 points, 19 rebounds and 12 assists. Rookie point guard Ja Morant also put in a triple-dub of his own as he amassed 12 points, 13 boards and 10 dimes.
Dillon Brooks also chimed in on the fun, finishing with a game-high 31 markers built on four makes from beyond the arc. The Grizzlies only had a one-point lead after the opening period, but broke the game right open in the next two quarters. Memphis will now await which between the Phoenix Suns and the Portland Trail Blazers will enter the play-in series.
Brook Lopez topscored for the Bucks with his 19 points and 9 rebounds, while Frank Mason came off the bench to chip in 18 points, 4 boards and 8 dimes. The Bucks did not have Giannis in the loss as he was suspended by the league for the headbutt on Washington Wizards' Moe Wagner during their last game.
SCORES
Grizzlies (119) – Brooks 31, Valanciunas 26, Morant 12, Anderson 10, Clarke 10, Allen 9, Tolliver 9, Dieng 7, Melton 5, Konchar 0
Bucks (106) – B. Lopez 19, Mason 18, DiVincenzo 17, Middleton 14, Wilson 12, Williams 5, Brown 5, R. Lopez 5, Korver 4, Bledsoe 3, Connaughton 2, T. Antetokounmpo 2