Jonas Valanciunas amassed 19 points and 11 rebounds as the Memphis Grizzlies recorded their first victory in the bubble with a win against the Oklahoma City Thunder, 121-92.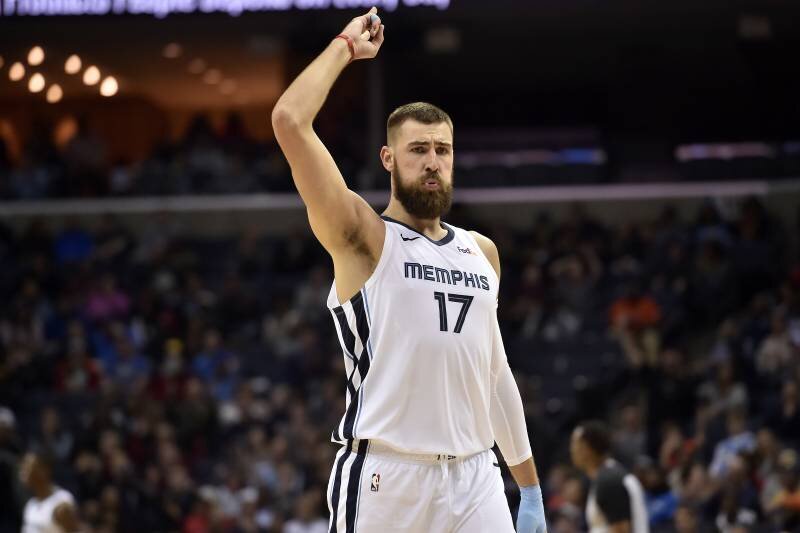 Photo courtesy of Brandon Dill/Associated Press
The Lithuanian big man also added 2 assists, 1 steal, and 1 block, along with a 72.7% shooting from the field. The backcourt duo of rookie Ja Morant and Dillon Brooks combined for 41 points, 10 rebounds and 13 assists as the 8th-seeded squad booked their first W in the restart.
Thunder's Chris Paul had another solid outing, putting up 17 points, 5 rebounds, 5 assists, and 4 steals, while Luguentz Dort added 16 points, 3 rebounds, 2 assists, and 1 steal in 30 minutes of action. Kiwi center Steven Adams did not play in Friday's game against the Grizzlies due to a leg injury.
The Thunder finished the opening frame with a 12-point lead, 37-25, but the Grizzlies fought back in the second quarter. Memphis outscored the Thunder, 38-23, finishing the first half with a 3-point lead, 63-60. The Grizzlies pulled away in the 3rd quarter behind Valanciunas, Brooks, and Morant's offensive spurt, leading by as many as 31 and limiting the Thunder to 32 total points in the entire second half.
With the big win against the Thunder, the Grizzlies improved to 33-37 record and is back at one full game ahead of the Portland Trail Blazers. The Grizzlies look to solidify their playoff chances, and get the twice-to-beat advantage in the upcoming play-in tournament.
Scores
Grizzlies (121)- Brooks 22, Morant 19, Valanciunas 19, Clarke 12, Dieng 12, Allen 11, Tolliver 8, Anderson 7, Melton 4, Watanabe 4, Guduric 3, Konchar 0, Jackson 0
Thunder (92)- Paul 17, Dort 16, Gallinari 12, Bazley 12, Noel 11, Gilgeous-Alexander 10, Diallo 7, Ferguson 3, Hervey 2, Nader 2, Burton 0, Hall 0, Roberson 0