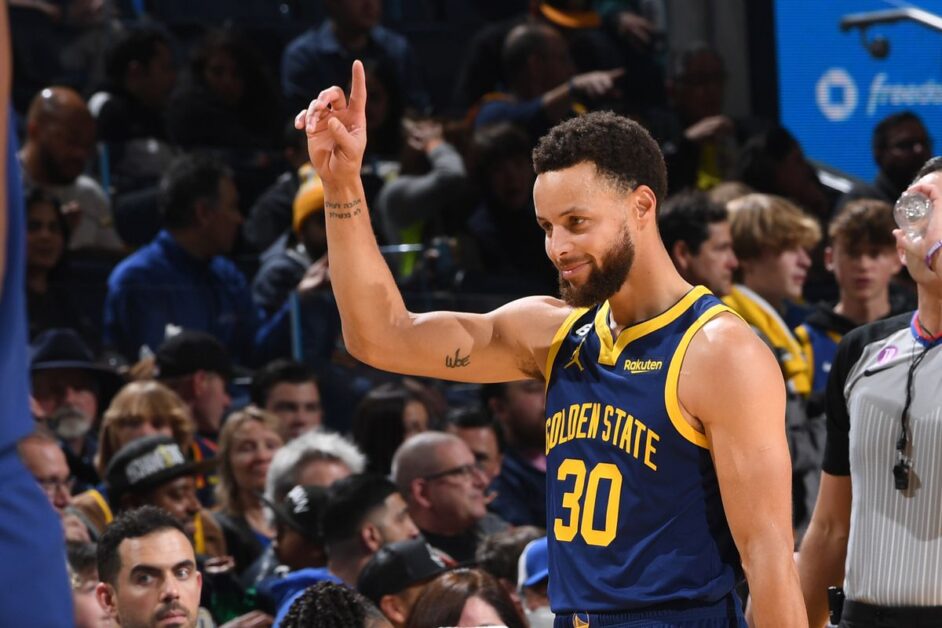 The NBA has seen an influx of talent from all over the world coming into their league, and with that has come some interesting skill sets, to say the least.
A lot of guards tend to hit the over on over under lines, as their skill sets allow them to put up high totals in the points, rebounds, and assists categories.
Basketball tends to favor big men or super athletic freaks. However, guards such as Stephen Curry and Kyrie Irving have proven that you don't need to be either of those, as tapping into the fundamentals, such as ball handling and shooting, can help you become an elite basketball player.
How Important is Size?
More people are going to be the size of Curry or Irving, so the best bet for most people is to follow their blueprints when it comes to improving their basketball skills.
Curry got turned down by a number of powerhouse colleges when he was going through the recruiting process and had to spend three years at Davidson before entering the NBA Draft.
However, his willingness to improve his game and put relentless work into his shooting abilities really set him up to be the best shooter of all time.
Some of Curry's skills may have come naturally, but he still had to put in the work in the gym to be as great as he got to be.
He had to work on his shooting form, get the muscle memory necessary to be able to launch it from anywhere on the court and simply just keep shooting until it became automatic for him.
He also had to work on his footwork and agility and learn to move when he doesn't have the ball in his hands so that he can get open.
Ball-Handling Skills are a Must
Irving has become known for his ball-handling skills, which leave opposing defenders on the ground when Irving drives to the rim.
Being able to keep a live dribble with hands poking at the ball and being able to finish among big men protecting the rim has given Irving a chance to be a truly elite player.
To improve your ball-handling skills, it's imperative that you practice dribbling with both hands, keep a low dribble, practice driving to the rim with cones in your way, and work on your crossover.
A lot of this comes down to these players working on their bodies, as they make sure to hydrate their bodies, eat clean and do exercises that help them develop explosiveness and verticality.
If you feel that scoring isn't your path to success, then you can focus on other skills, such as playmaking and defense.
To improve your defense, it will take a lot of lateral skills to be able to hold your ground against some of the best ball handlers in the league and stick with them on drives to the rim.
Playmakers Just Make Plays
To improve your playmaking, you have to be willing to run the break and move the ball through tight corners or above the rim to set your teammates up for some good looks.
Jason Kidd and Steve Nash were prime examples of playmaking guards who were willing to run the break and look for their teammates.
Above all, it's also important to possess good character traits, as basketball is a team sport, and the games can only be won when everybody can get on the same page with one goal in mind.
It's nice to be able to show off your athleticism, scoring ability, playmaking ability, etc., but at the end of the day, you will ultimately be judged by how many championships you won and what role you played in your team's success.
The beauty of basketball is that anybody can play, and you don't need any special gear to partake in the activity.
Anybody can also become good at the game if they focus on staying in shape and mastering the fundamentals of shooting, dribbling, rebounding, passing, and playing quality defense.