Four-time All-Star DeMarcus Cousins drops in on the Jalen & Jacoby podcast to talk about the Lakers, and his prediction on who will be crowned champions this year.
Photo by Marcio Jose Sanchez/AP
Cousins spelled out some truths on his brief Los Angeles Lakers tenure during an appearance on the recent episode of the Jalen & Jacoby podcast hosted by former NBA veteran Jalen Rose and David Jacoby. Signed by the Lakers last summer, Cousins would not log in a single minute with the gold-and-purple due to an unfortunate injury he suffered while working out in the offseason.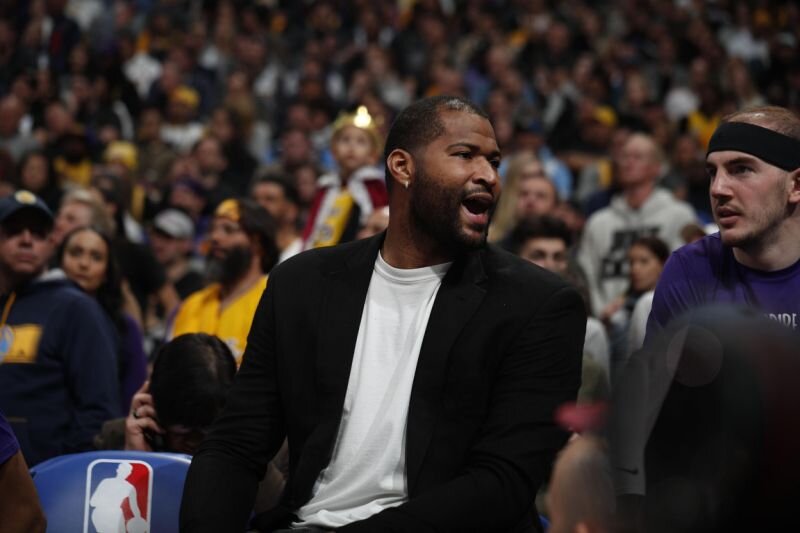 Photo by David Zalubowski/AP
But despite serving a cheerleading role for the team, it was obvious that Cousins has established a good rapport with his Lakers teammates. The team understandably waived him to free up a roster spot, but the former All-Star big man reiterated that he knew the Lakers will win the championship if the season was not suspended.
Further into the show, Cousins would also give some praise on Lakers first-year head coach Frank Vogel. Cousins emphasized how much of a player coach Vogel is, especially on how he would always have his players' backs.
Later on the show, Cousins expressed his belief that his former Lakers teammates are focused on their mission and will be disciplined inside the Orlando bubble. With the fact that these NBA players will be stuck there for a few months, there are already some speculations that players will violate rules in the bubble. Still, Cousins trusts this Lakers squad to be driven by their hunger to win and ultimately do everything possible to come away with the 'chip.
You can know more of what Cousins has to say on the Jalen & Jacoby podcast through the Spotify link below.