Donovan Mitchell and Jordan Clarkson combined for 56 as the Utah Jazz won Game 2 of their first-round match-up against the Denver Nuggets.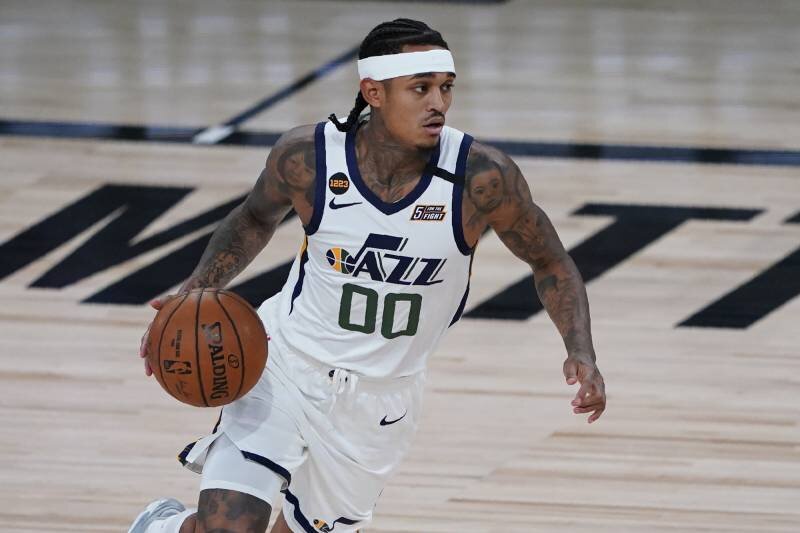 Photo by Ashley Landis/AP
In dire need of more offensive firepower to reinforce Mitchell, Clarkson answered the call as he poured in 26 points, 4 rebounds and 3 assists off the bench. Mitchell was still the high-point man for the Jazz, finishing with a game-high 30 markers, on top of his 8 assists.
Even without top gunner Bojan Bogdanovic, Utah was able to dial it in from long distance. Clarkson and Mitchell combined for 10 of the Jazz' 20 three-pointers as the Nuggets failed to close out on their opponents. Utah also took care of the ball well as they only had six turnovers the whole game.
Michael Porter Jr. once again showed out for Denver, amassing a team-high 28 markers, built on six makes from beyond the arc. All-Star big man Nikola Jokic also produced 28 points, to go along with his 11 boards and 6 dimes. Jamal Murray, who was scorching hot in Game 1, was limited to just 14 points and turned the ball over three times.
Gary Harris and Will Barton sat out the game due to injuries, and the Nuggets are still yet to announce an exact timetable for their return.
SCORES
Jazz (124) – Mitchell 30, Clarkson 26, Gobert 19, Ingles 18, O'Neale 9, Niang 7, Mudiay 5, Morgan 5, Bradley 3, Oni 2, Brantley 0, Williams-Goss 0, Tucker 0
Nuggets (105) – Porter Jr. 28, Jokic 28, Murray 14, Morris 10, Grant 8, Dozier 5, Millsap 5, Daniels 5, Bol 2, Craig 0, Plumlee 0, Cook 0