Update: ESPN's Adrian Wojnarowski confirms that Isaac has suffered a Torn ACL injury.
Orlando Magic forward Jonathan Isaac had to be brought out the game through a wheelchair after apparently sustaining a leg injury.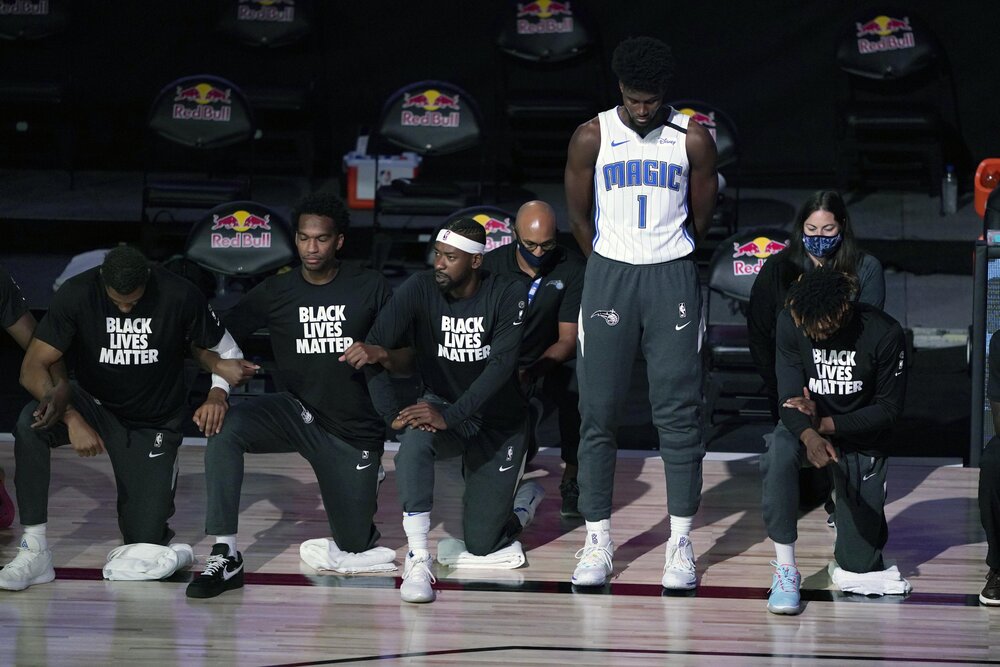 Photo by Ashley Landis/AP
With the Magic already locking up a win against the Sacramento Kings, Isaac drove to the rim in the 9th-minute mark of the fourth quarter. But instead of finishing the play, Isaac immediately went down after the jump, even without having any contact with the Kings' defenders.
The slow motion replay showed that it seemed like Isaac's left leg buckled after the take-off, something that could be a sign of a potential major injury. We are still awaiting official word from the Magic's medical staff, but Isaac being wheeled off the chair is not a good sign.
Before going down with the injury, Isaac played 14 minutes in the team's 132-116 over Sacramento, and amassed 4 points, 3 rebounds, 4 assists and 2 steals. Isaac's name also floated around social media platforms as he was one of the few players who decided not to kneel during the national anthem.