With how Jusuf Nurkic is performing incredibly well in the bubble, imagine how high the Blazers could be in the standings if the big man was healthy the whole year.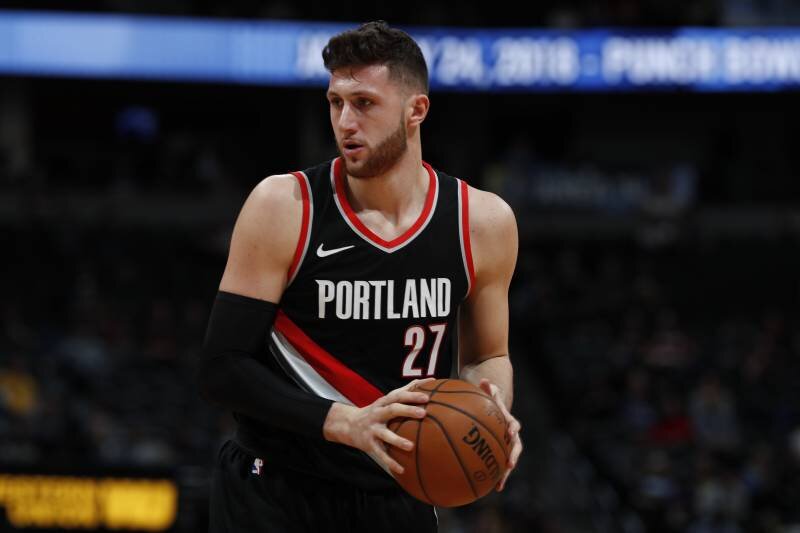 Photo by David Zalubowski/AP
Even before the 2019-20 season started, the Portland Trail Blazers already knew that Nurkic would be sitting out the whole year. The Bosnian big man suffered a major leg injury last season, although there were hopes that he could come back in time for the playoffs this year. But the hiatus happened, and it gave Nurkic more time to get into game shape and help the Blazers in their chase for the last playoff spot in the West.
He's back, and even better
Don't even talk about Nurkic possibly losing a step or two after a year-long drought of competitive basketball. The 25-year-old center is even better than the career season he put up before he sustained the leg injury last year. Nurkic is stuffing the stat sheet with bubble averages of 18.8 points, 10.5 rebounds, 4.8 assists, 1.3 steals and 2.5 blocks per contest.
More than that, Nurkic shows no rust as he is shooting a decent 48% clip from the field, and has missed only thrice in his 34 trips to the free throw line. On top of that, he is still explosive coming off the jump, as evidenced in this monster facial dunk over the 7-foot-2 Bol Bol.
JUSUF NURKIC THROWS IT DOWN OVER BOL BOL.

OH MY. pic.twitter.com/lIHk8aFVAZ

— Legion Hoops (@LegionHoops) August 7, 2020
All-Star worthy numbers
With do-it-all numbers like that, there's no doubt that Nurkic could have been an All-Star this season. As for comparison, Miami Heat's first-time All-Star big man Bam Adebayo is putting up similar numbers. Yet, Nurkic's stat line is even better than Adebayo's. Although the box score don't necessarily translate into overall impact, it just indicates how a fully-healthy Nurkic could have notched his first All-Star appearance this year.
More room for improvement
Nurkic has been excellent in his comeback, but there are still areas that he needs to improve. He has fouled out twice in the Blazers' first six seeding games, and compiled five fouls on two more games. His numbers could have been higher if he didn't get himself into foul trouble almost everytime.
But of course, this is not a major issue at all. It may take some time for Nurkic to get used to the speed of the game, but at least he is being aggressive in contesting shots and protecting the rim.