Kawhi Leonard proved to be unstoppable as he led the Los Angeles Clippers to a convincing 120-97 win over the Denver Nuggets.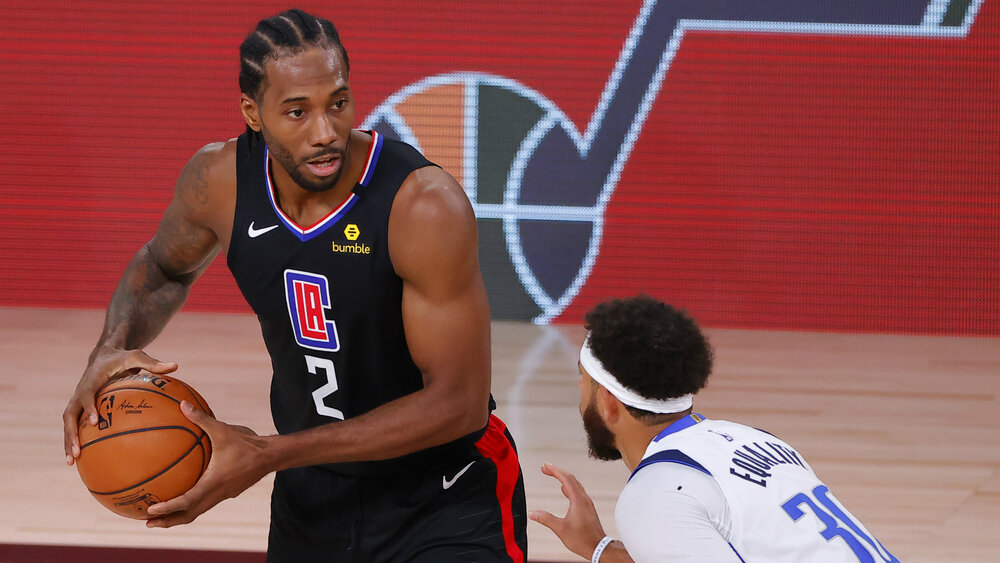 Clippers' Kawhi Leonard put up 29 points in a Game 1 win over the Nuggets. (Photo from Getty Images)
Behind Leonard's brilliance on the offensive end, the Clippers absolutely made light work of a misfiring Nuggets squad. Leonard finished with a game-high 29 markers, to go along with his 3 assists and 2 steals. The two-time Finals MVP also missed just four of his 16 attempts from the field, another efficient shooting display for the All-Star forward.
The Nuggets actually battled the Clippers toe-to-toe in the first quarter. But the Clippers would put on a masterful defensive performance in the second period, limiting Denver to only 20 points. The Clippers' lead ballooned to a 24-point advantage entering the final frame, draining the life out of an obviously-tired Nuggets team.
Paul George chipped in 19 points, 7 boards, 4 assists and 2 steals in the win. Stretch forward Marcus Morris drained a stellar 4-5 clip from the three-point line and finished with 18 points and 5 rebounds.
Not a single Nugget eclipsed the 20-point mark in the scoring column. Nikola Jokic led them with his 15 markers, while veteran power forward Paul Millsap notched 13 points and 9 boards. The Nuggets are coming off an exhausting seven-game series with the Utah Jazz just a couple of nights ago, but they need to get their energy back to turn back the powerhouse Clippers.
SCORES
Clippers (120) – Leonard 29, George 19, Morris 18, Harrell 15, Williams 10, Beverley 8, Green 7, Zubac 4, Shamet 4, Mann 4, McGruder 2, Jackson 0, Patterson 0
Nuggets (97) – Jokic 15, Millsap 13, Morris 12, Murray 12, Grant 12, Dozier 6, Craig 6, Porter Jr. 5, Harris 5, Bol 4, Plumlee 4, Daniels 2, Bates-Diop 1