Kemba Walker's signature deadly step-back proved to be the dagger as the Boston Celtics take a commanding 2-0 lead in their Eastern Conference semifinals match-up against the Toronto Raptors.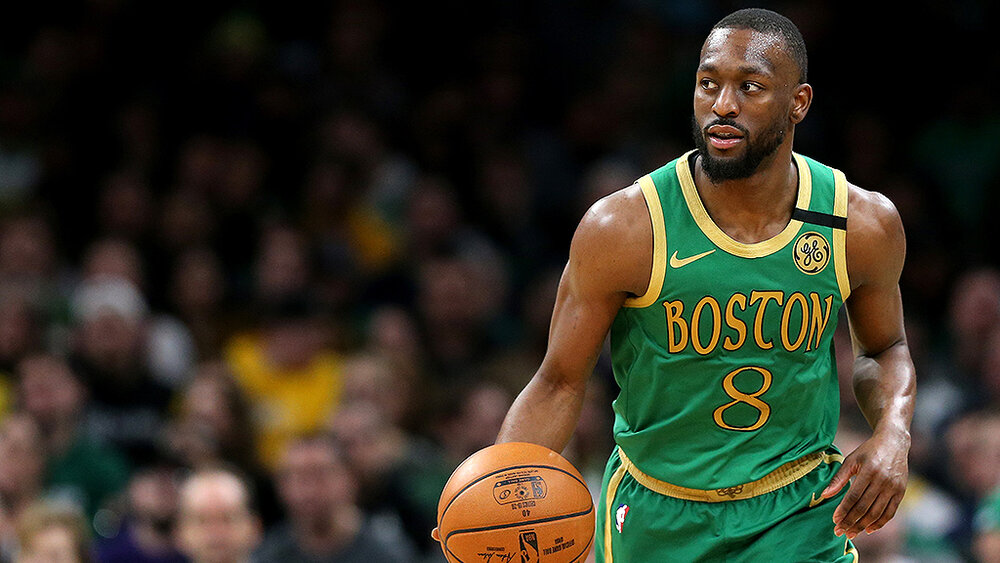 Boston's Kemba Walker put up 11 of his 17 points in the fourth quarter against Toronto. (Photo by Maddie Meyer/Getty Images)
Despite struggling mightily in the first three quarters, Walker took over the fourth quarter and helped the Celtics carve a 102-99 win over the Raptors. The All-Star point guard poured 11 of his 17 markers in the final frame, including a patented step-back jumper over Raptors' center Serge Ibaka.
Facing an eight-point deficit entering the payoff period, the Celtics' offense clicked when it matters the most. Marcus Smart, more known as a defensive ace, waxed hot from beyond the arc as he made five three-pointers in the quarter alone. Walker would then hit the step-back that proved to be the dagger into the hearts of the defending champs.
All-Star forward Jayson Tatum was the high-point man for Boston, finishing with an all-around stat line of 34 points, 8 rebounds and 6 assists. Smart tallied 19 points, while Jaylen Brown and Robert Williams III contributed 16 and 11 markers, respectively.
OG Anunoby led the Raptors in the scoring column with his 20 markers. Fred VanVleet chipped in 19, and Pascal Siakam came up with 17 points, 8 boards, 6 dimes and 3 steals. The defending champs now face a glaring 0-2 hole in the series, and they need put up more defensive stops in the clutch if they want to take the must-win Game 3.
SCORES
Celtics (102) – Tatum 34, Smart 19, Walker 17, Brown 16, Williams III 11, Theis 3, G. Williams 2, Ojeleye 0, Wanamaker 0
Raptors (99) – Anunoby 20, VanVleet 19, Siakam 17, Ibaka 17, Lowry 16, Gasol 6, Powell 4, Boucher 0, Davis 0