Sacramento Kings sophomore forward Marvin Bagley III will be sidelined due to a foot injury he sustained in practice.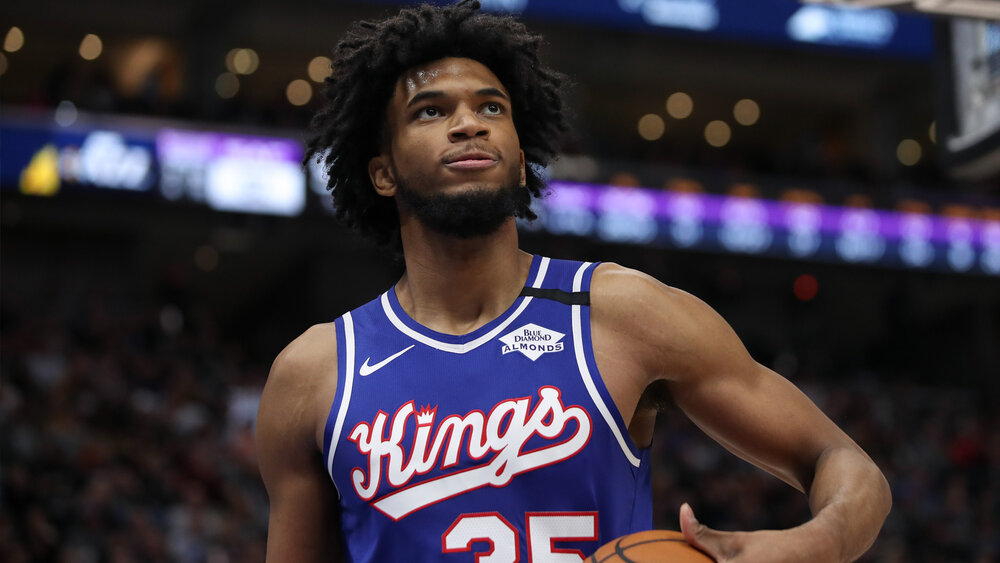 Photo courtesy of USA TODAY Sports
Just days after losing starting point guard De'Aaron Fox to an ankle injury, it is now reported that Bagley has suffered another foot injury during a recent team practice. Chris Haynes of Yahoo Sports tweeted out that the lefty power forward went through an MRI, and is still waiting for results to come out.
Sacramento Kings forward Marvin Bagley III received an MRI last night following an injury to his right foot during Sunday's practice. The team is awaiting the results.

— Chris Haynes (@ChrisBHaynes) July 20, 2020
This is yet another setback for Bagley, who only played in 13 of the Kings' 64 games this season. The talented sophomore suffered a thumb injury during the team's first game this year, forcing him to sit out a chunk of games. He also sprained his left midfoot last January, the injury that sidelined him until the season suspension last March.
Bagley, the second overall pick of the 2018 NBA Draft, is norming 14.2 points and 7.5 rebounds this season. There's no doubt that Bagley has oozing potential as he is very mobile for his size and has the footwork and skill to manufacture his shots on the post. It all boils down to how the young power forward can keep himself available for the Kings when it matters the most.
The Kings are currently holding a 28-36 record, and still has a lot of catching up to do if they want to snatch away the last playoff spot in the Western Conference. They will face the San Antonio Spurs for their first game in the Orlando bubble, but it's still unsure if Fox and Bagley will be healthy by that time.