Tom Thibodeau is still the frontrunner for the New York Knicks' job, and he might get the job offer real soon.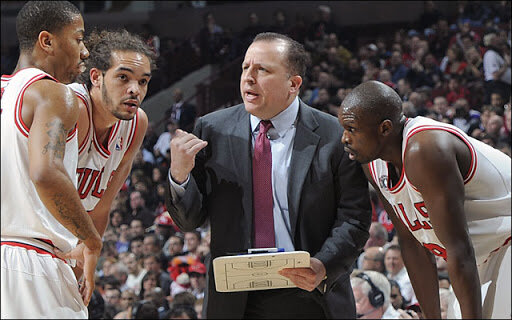 Photo courtesy of NBA.com
While the NBA is gearing up for its return this July 30, the Knicks have been very active in their search for a new head coach. The long candidate list is comprised of current assistant coaches in the league, along with a rumored group of prominent names that includes Jeff Van Gundy, Mark Jackson and even Villanova head coach Jay Wright.
But the man on top of the Knicks' radar is still Thibodeau. Marc Berman of the New York Post reported that the former Chicago Bulls coach is already doing Knicks' duties even while waiting for the job offer to come his way.
"Thibodeau, considered the leading candidate, is passing away the time poring over Knicks game film as he awaits a possible job offer, according to an NBA source," Berman wrote.
"It is characteristic of Thibodeau, known for having his teams as well-prepared as any coach."
Thibodeau, who also spent almost three years coaching the Minnesota Timberwolves, is a well-credentialed name that could finally steer the Knicks to the right direction. After firing David Fizdale just 22 games into the season, the Knicks front office promoted Mike Miller to the vacant spot, although it was immediately expected that he's also going to be replaced.
Thibodeau has compiled a good record of 352 wins against 246 losses as a head coach. Should he be hired by New York, he will work with the team's young talented future stars like RJ Barrett and Mitchell Robinson.