The New York Knicks are in search for their next star, and they want it to be Chicago Bulls shooting guard Zach LaVine.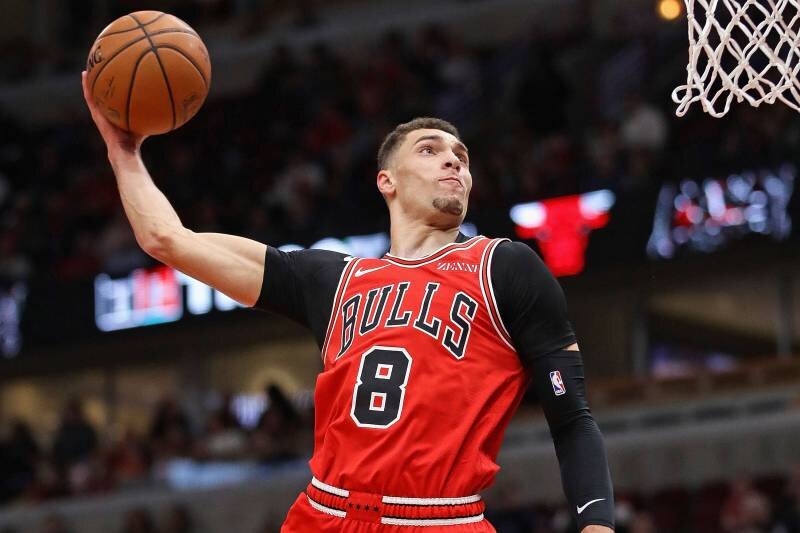 Photo by Jonathan Daniel/Getty Images
It's no secret that the Knicks are desperate for star power for years now, and they are not wasting time waiting for it to happen. SNY's Ian Begley reported that New York is looking to tap LaVine through a potential trade deal with the Bulls.
"And it's worth noting that both the Knicks and the Nets are among the teams who have been monitoring LaVine's situation in Chicago," Begley stated. "Per SNY sources, both teams have done background work on LaVine to be prepared for the possibility that Chicago ends up listening to trade offers on the 25-year-old guard."
Despite not playing in the Orlando bubble for the season restart, the Knicks have grabbed their lion's share of the spotlight. They are now on the verge of officially announcing their hiring of head coach Tom Thibodeau, the conclusion to their coaching search that also included top-notch candidates like Jason Kidd and Kenny Atkinson.
There are also speculations that aside from LaVine, the Knicks are also observing the trade availability of Phoenix Suns' Devin Booker and Utah Jazz' Donovan Mitchell. Trading for those young stars are indeed long shots for New York, but it's great that they are now being active in their pursuit of a superstar.
As for LaVine, it remains to be seen if he will demand a trade out of Chicago next season. His relationship with Bulls head coach Jim Boylen is not working, so the team has to choose between their star player or their unproven coach.