The Los Angeles Lakers again leaned on their gritty defensive stand as they came away with a convincing 110-100 Game 4 victory over the Houston Rockets.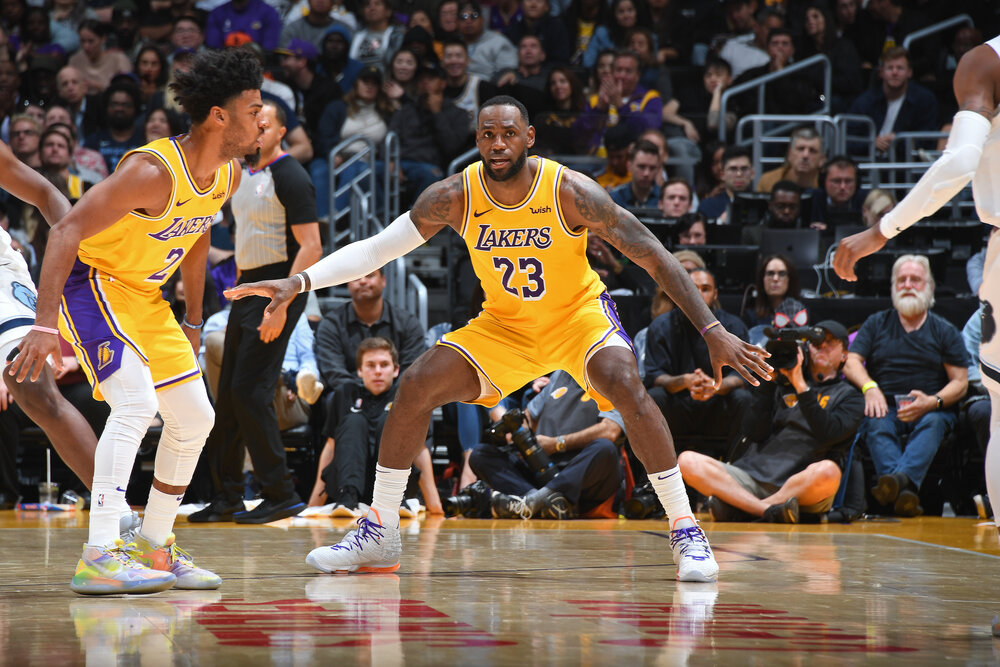 The Lakers' defense again suffocated the Rockets in Game 4. (Photo by Andrew D. Bernstein/NBAE/Getty Images)
After losing the first game of this Western Conference semifinals series, the Lakers have now won three straight to take a massive 3-1 lead against the Rockets. Star big man Anthony Davis came through with an all-around stat line of 29 points, 12 rebounds, 5 assists and 2 blocks, but it was the team's tremendous work on defense in the first half that ultimately set the tone.
The Lakers, who led by 16 points after the first two quarters, held the offensive-powered Rockets squad to just 41 points in that span. Houston tried to make it interesting in the second half, but it's already obvious that the purple-and-gold had this game under control right from the get-go.
LeBron James put in another do-it-all performance of 16 points, 15 boards, 9 dimes and 2 steals. Veteran point guard Rajon Rondo was again instrumental off the bench as he finished with 11 points, 10 rebounds and 8 assists, including this off-the-backboard alley-oop play with LeBron.
Rondo went off the glass for the oop to Lebron to close out the game

The Lakers take a 3-1 lead on the Rockets. pic.twitter.com/jg661RdsQL

— ESPN (@espn) September 11, 2020
Russell Westbrook topscored for Houston with his 25 markers, while Harden finished with 21 points and 10 dimes in the loss. However, The Beard struggled with his offense, making only two of his 11 total field goal attempts, including a lowly 1-6 clip from the three-point line.
LeBron, AD and the Lakers now have three chances to close out the series, but look for them to do everything to win Game 5 and move on to the conference finals.
SCORES
Lakers (110) – Davis 29, James 16, Caruso 16, Rondo 11, Caldwell-Pope 10, Green 10, Morris 9, Horton-Tucker 5, Kuzma 4
Rockets (100) – Westbrook 25, Harden 21, Gordon 19, Rivers 14, Green 9, McLemore 9, Covington 3, Tucker 0