LeBron James scored 38, and Anthony Davis added 29 as the Los Angeles Lakers burst to a 40-29 3rd quarter run to overwhelm the Portland Trail Blazers, 116-108.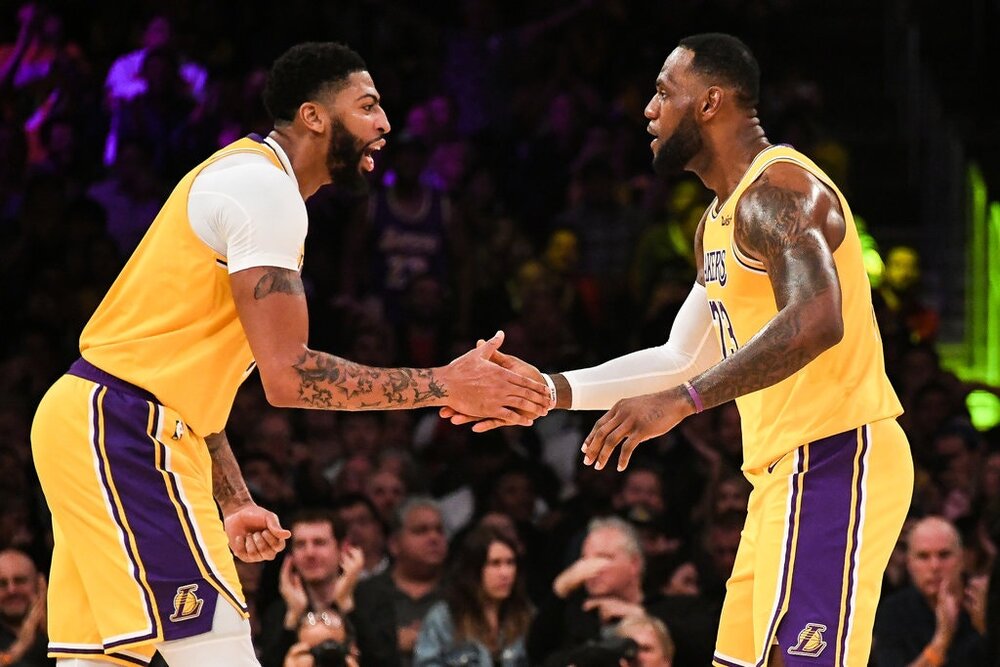 Photo courtesy of Richard Mackson/USA Today
James also added 12 rebounds, 8 assists and 2 steals, while fellow All-Star Davis tallied 11 rebounds, 8 assists, 2 steals, and 3 blocks to take a commanding 2-1 lead. Kentavious Caldwell-Pope had another key offensive contribution with 13 points, and Alex Caruso finished the game with 10 points 0ff the bench. Lakers guard Rajon Rondo was cleared to play in Game 3, but reports say that the one-time champion was scrapped from the line up in the last minute due to back spasms.
Bubble MVP Damian Lillard, who played with a dislocated finger sustained in Game 2, led the Blazers with 34 points, 5 rebounds , and 7 assists, while backcourt partner CJ McCollum amassed 28 points, 8 rebounds, 4 assists, 2 steals, and 1 block in the losing effort. Carmelo Anthony, who now ranks 15th All-Time in scoring, had flashes of brilliance on both ends of the court, scoring 20 points, 6 rebounds, 2 assists, a season-high 4 steals, and a block. Anthony tried to keep the game close, scoring 13 of his 20 points in the third period.
The Blazers were on the driver's seat in the first half, leading as many as 9 points, and finishing the half with a four-point lead, 57-53. Lillard scored 19 points in the first half, and Portland was able to have key defensive stops on Davis to preserve the lead.
The Lakers were able to adjust in the 2nd half and got better looks for Davis. Four-time MVP James remained aggressive offensively while also orchestrating his teammates. The Lakers capitalized on a 40-29 3rd quarter run, and never looked back. The Blazers tried to give some scare to the Lakers squad in the final frame, but the Lakers were able to keep their poise and preserve the win.
The Lakers are now on a two-game winning streak against the streaking Blazers after losing Game 1. Head Coach Terry Stotts and the rest of the coaching staff have to scheme a way to contain the onslaught of James and Davis as the Rip City will look to even the series in Game 4.
SCORES
Lakers (116) – James 38, Davis 29, Caldwell-Pope 13, Caruso 10, Green 8,Kuzma 7, Howard 5, McGee 4, Morris 2, Smith 0
Blazers (108) – Lillard 34, McCollum 28, Anthony 20, Nurkic 10, Whiteside 8, Trent Jr. 6, Hezonja 2, Gabriel 0, Simons 0