Kawhi Leonard put up a stellar offensive display of 36 points as the Los Angeles Clippers bounced back to defeat Kristaps Porzingis and the Dallas Mavericks, 130-122.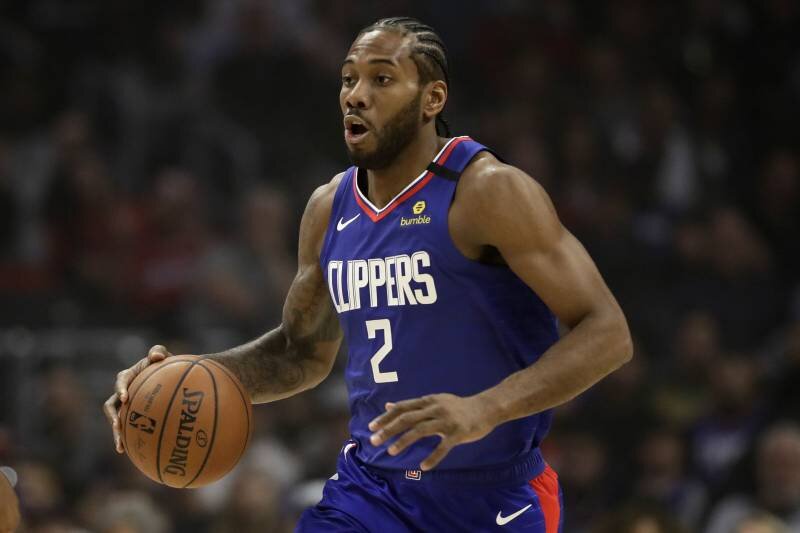 Photo courtesy of Marcio Jose Sanchez/AP
Along with this offensive outburst, the reigning finals MVP also stuffed the stat sheet with 9 rebounds, 8 assists, 2 steals, and 1 block to regain the series lead. 2013 Most Improved Player of the Year Paul George had another bad shooting game, scoring 11 points in 18.8% shooting, but was able to capitalize with 9 rebounds and 8 assists. George was seen using an ice pack during the post-game interview in Game 1, which led to some speculations that he might have re-injured his shoulder.
Aside from Leonard and George, all other starters have recorded double figures. Key bench contributors Montrezl Harrell and super sub Lou Williams combined for 23. After a poor shooting Game 2, the Clippers squad was able to sink 14 of 34 shots from beyond the arc.
Porzingis led the charge for Dallas with a double-double performance of 34 points, 13 rebounds, 1 assist, and 1 block in 5 of 9 shooting from the outside. Guards Tim Hardaway Jr. and Seth Curry scored 22 points apiece, and Trey Burke added 10 in a losing effort.
Mavs superstar Luka Doncic notched a triple-double, tallying 13 points, 10 rebounds, and 10 assists. However, his night was cut short after he suffered an ankle injury in the 3rd quarter. The injury was originally sustained during Game 1, and will be re-evaluated.
After finishing the first frame with a deadlock, the Clippers boosted a 45-31 spurt in the second quarter to take a 14-point lead at the half. The Mavs tried to come back, but the hole that Doncic left was hard to fill. Led by Curry and Porzingis, the Mavs squad outscored the Clippers in the final frame 37-28, but the opposing squad had answers to maintain the lead.
With the win, the Clippers are now on the driver's seat with a commanding 2-1 lead. Updates will soon surface if Doncic will suit up for the pivotal Game 4.
SCORES
Clippers (130)– Leonard 36, Shamet 18, Zubac 15, Morris Sr. 14, Harrell 13, George 11, Williams 10, Green 7, Jackson 6, Coffey 0, Mann 0
Mavericks (122)– Porzingis 34, Curry 22, Hardaway Jr. 22, Doncic 13, Finney-Smith 11, Burke 10, Kleber 5,Marjanovic 3, Wright 2, Kidd-Gilchrist 0