Luka Doncic poured in 43 points and a buzzer-beating trifecta as the Mavericks even the series with a 135-133 victory over the Clippers.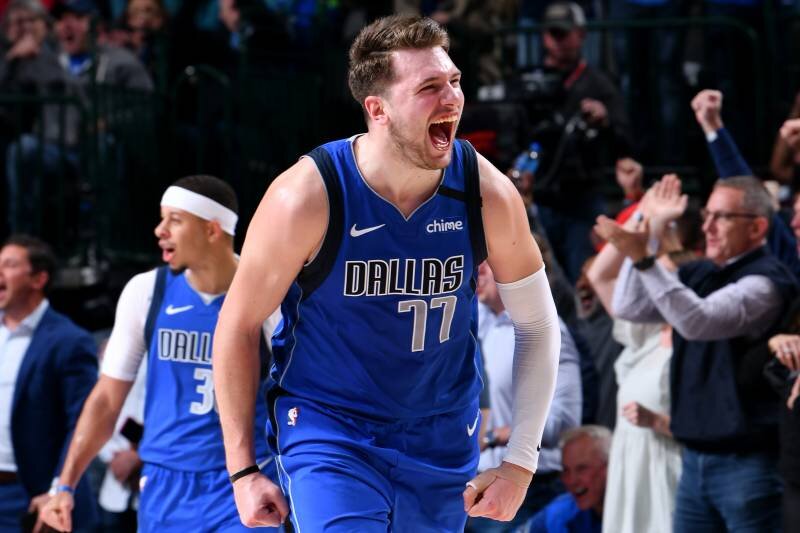 Photo by Glenn James/Getty Images
Despite missing the services of star big man Kristaps Porzingis in a must-win Game 4, the Dallas Mavericks leaned on their young All-Star point guard to bail them out. Doncic tallied a massive triple-double stat line of 43 points, 17 rebounds and 13 assists, including a buzzer-beating, step-back triple over the outstretched arms of Reggie Jackson to win the game for Dallas in overtime.
With Porzingis being a late-game scratch due to a sore knee injury, the Mavericks' supporting cast also showed out. Trey Burke had 25 markers in a starting role, while shooting guard Tim Hardaway Jr. produced 21 points. Dallas erased an early double-digit deficit in the opening frame, and put up a masterful defensive performance in the third quarter when they limited the Clippers to only 19 points.
It would then be a see-saw affair in regulation, but the depleted Mavericks squad maintained their composure. With only seconds remaining in overtime, Clippers star Kawhi Leonard drove to the lane and kicked out the rock to an open Marcus Morris, who drilled a corner triple to give his team a 133-132 lead.
But Luka had another trick under his sleeve as he put Jackson on the skates and hit his signature step-back three to tie the series.
LUKA CALLED GAME pic.twitter.com/g7URYgcAoE

— Dallas Mavericks (@dallasmavs) August 23, 2020
Kawhi led the charge for the Clippers with his 32 points, 9 boards, 4 dimes and 2 steals, while Lou Williams came off the bench to chip in a team-high 36 markers. Clippers star forward Paul George continues to struggle with his shooting, finishing with only 9 points on an abysmal 3-14 clip from the field.
SCORES
Mavericks (135) – Doncic 43, Burke 25, Hardaway Jr. 21, Curry 15, Marjanovic 10, Finney-Smith 8, Kleber 7, Kidd-Gilchrist 3, Barea 3, Jackson 0
Clippers (133) – Williams 36, Leonard 32, Zubac 15, Jackson 14, George 9, Morris Sr. 9, Shamet 8, Green 8, Harrell 2, Mann 0