Dallas Mavericks star Luka Doncic notched a massive triple-double to lead last night's top individual performances.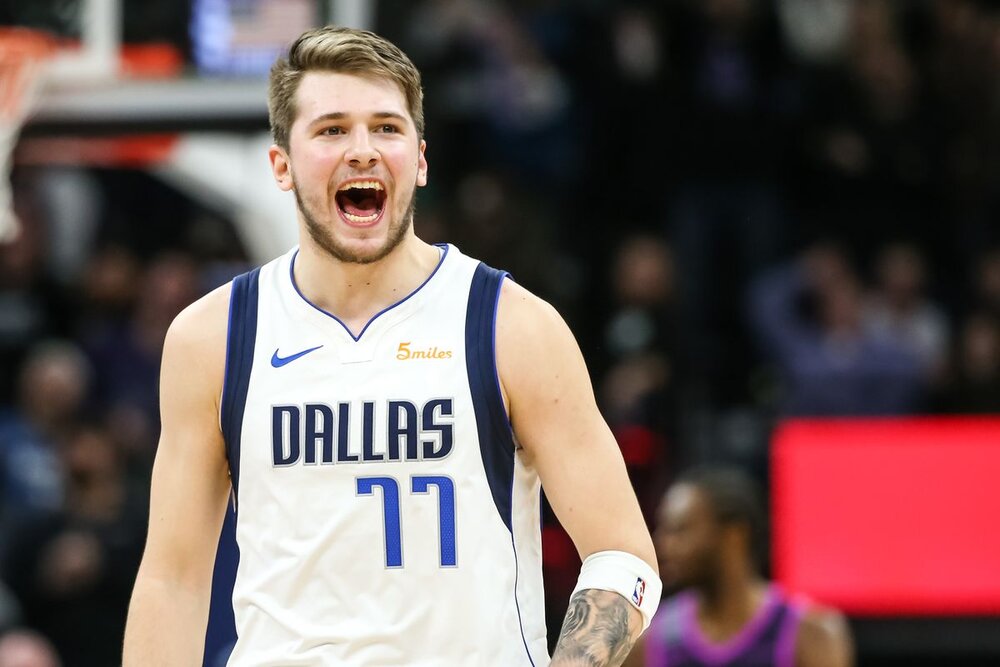 Photo courtesy of Saketh Kandadai
Luka Doncic, Dallas Mavericks
The sophomore guard dropped his 17th triple-double of the season as he compiled 36 points, 14, rebounds, and a career-high 19 assists to lead the Mavericks in a come-from-behind win against the Milwaukee Bucks. The Mavericks' frontcourt duo of Kristaps Porzingis and Dorian Finney-Smith combined for 53 points, 22 rebounds, 8 assists, and 2 blocks to help the Mavs snatch one away from the league-leading Bucks. The Mavericks has a potential match up against Kawhi Leonard and the Los Angeles Clippers in the first round of the 2020 NBA Playoffs.
T.J Warren, Indiana Pacers
One of the most surprising players in the bubble, Warren continues to display his spectacular offensive prowess. The 26-year-old forward out of University of North Carolina scored 39 points, 5 rebounds, and 1 assist as the 5th-seeded Pacers took down LeBron James and the Los Angeles Lakers, 116-111. The Pacers are now tied with 4th-ranked Miami Heat with a 43-27 win-loss slate.
Giannis Antetokounmpo, Milwaukee Bucks
The Greek Freak led the top-seeded Bucks with 34 points, 13 rebounds, 1 assist, and 5 blocks in a losing effort against the Mavericks. Brook Lopez and Khris Middleton both had solid outings, scoring 34 and 21, respectively. Yet, all these topnotch individual performances were not enough to stop the rampage of Doncic and the Mavs in regulation. The Bucks will have a potential match-up with the Orlando Magic in the first round of the NBA Playoffs.
Devin Booker, Phoenix Suns
The Suns are arguably the hottest team right now. With the hard-earned win against the Heat, the Arizona-based squad is the only unbeaten team left in the bubble. The surging Suns were led by none other than Devin Booker, who finished the game with 35 points, 3 rebounds, 6 assists, and 1 block. The Suns are now half a game behind the 9th-seeded Portland Trail Blazers, who suffered a crucial defeat at the hands of the Clippers.
Nikola Jokic, Denver Nuggets
The Serbian big man amassed 30 points, 11 rebounds, 7 assists, and 3 steals to lead the Nuggets to their 3rd win in the bubble. The Joker and the Nuggets got solid contributions from Jamal Murray's 23 points, 12 rebounds, and 8 assists. Murray missed the first eight games of the restart. Rookie forward Michael Porter Jr. had his usual consistent showing, tallying 23 points, 11 boards, 2 dimes, 2 steals,and 1 block. The Nuggets improved to a 46-24 win-loss record and are now two games ahead of the Houston Rockets.