James Harden was one assist shy of a massive triple-double as his 45-point, 17-rebound outing lands on top of last night's best performances.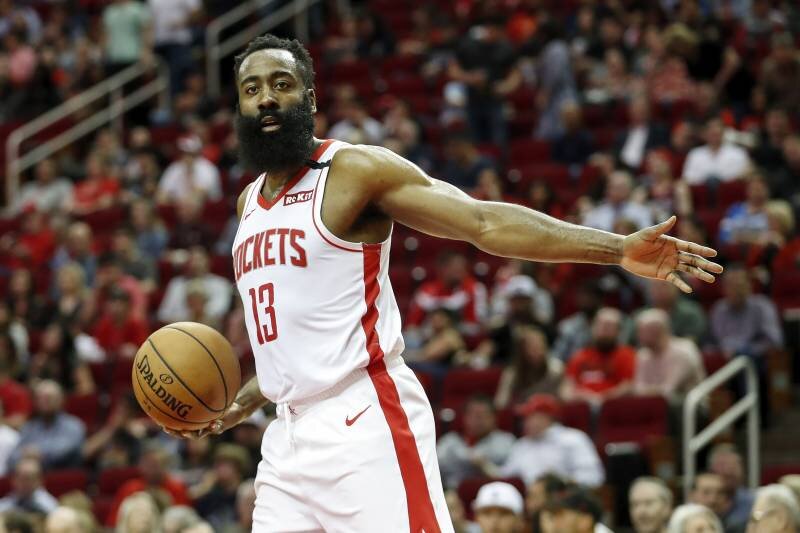 Photo by Tim Warner/Getty Images
James Harden, Houston Rockets
Despite the four-point loss to the Indiana Pacers, Harden's imprints was all over the place. The former MVP fired seven treys on his way to 45 total markers, and then added 17 rebounds, 9 assists and 3 steals to his name. Harden only missed twice in his 14 trips to the free throw line, and was a team-high +-11 in the loss.
Tyler Herro, Miami Heat
Herro continues his fine play in the bubble with a 30-point performance in a one-point loss to the Oklahoma City Thunder. The rookie shooting guard was efficient all night long, putting up a stellar 56% clip from the field, making a perfect 9-9 outing from the free throw line, and turning the ball over just once the whole game.
Paul George, Los Angeles Clippers
By logging in a team-high 36 minutes in the win against the Denver Nuggets, there's no doubt that George is slowly warming up for the upcoming playoffs. The six-time All-Star led the charge for the Clippers with an all-around stat line of 27 points, 4 rebounds, 4 assists and 3 steals, including four hits from beyond the arc. He partnered with co-star Kawhi Leonard, who put up 26 markers in the win.
Jerami Grant, Denver Nuggets
Only perceived as a defensive-minded role players in his first few years in the league, Grant has grown into an offensive threat with the Nuggets. The 6-foot-9 combo forward tallied a team-high 25 points, and did everything from draining long-range shots to going coast-to-coast with the ball.