An extra-aggressive Joel Embiid put the Sixers on his back as his dominant showing lands on top of last night's best individual performances.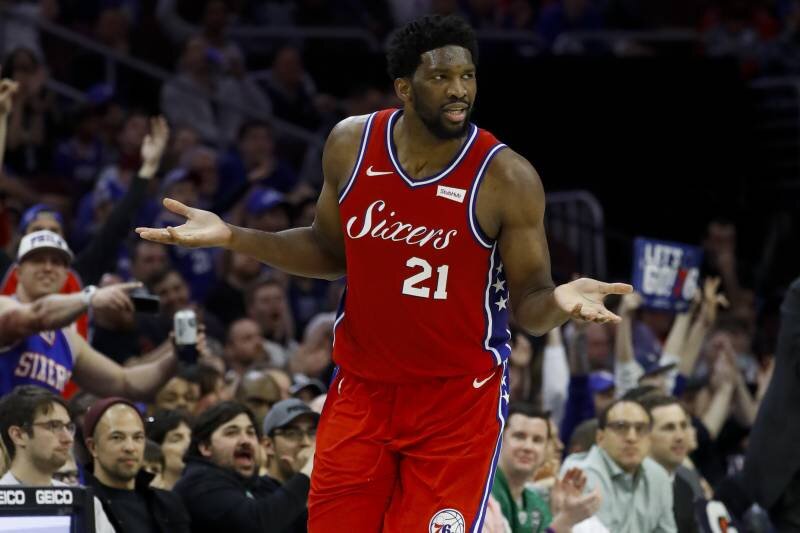 Photo by Matt Slocum/AP
Joel Embiid, Philadelphia 76ers
Playing without the injured Ben Simmons, the Sixers turned to their All-Star big man to score a much-needed win over the Orlando Magic. Embiid put up a double-double performance of 23 points and 13 rebounds, while also staying assertive in the paint as he made 13 trips to the free throw line. If Philly wants to make it deeper in the playoffs this time around, they need this version of a more aggressive Embiid. (Video courtesy of Z.Highlights)
Tobias Harris, Philadelphia 76ers
Along with Embiid's presence down low, Harris also chipped in his own double-double stat line of 23 points, 15 boards and 4 assists. There's no doubt that Harris has been the most consistent scorer for the Sixers in the bubble, and the team needs every ounce of his offense now that they will be missing Simmons' production.
Jrue Holiday, New Orleans Pelicans
With Zion Williamson sitting out, Holiday willed the Pelicans to a morale-boosting victory over the Wizards. The two-way combo guard compiled 28 points, 3 rebounds, 6 assists and 2 steals, while only missing five of his 16 attempts from the field. Holiday may have committed seven turnovers, but that's a price to pay as he was the one doing the scoring and playmaking throughout the game.
Jarrett Allen, Brooklyn Nets
Caris LeVert and Joe Harris were the top scorers for the team, but it was Allen's versatile performance that stood out in the Nets' win over the Sacramento Kings. The young big man tallied a near-triple double stat line of 17 points, 11 boards and 8 assists, while only turning the ball over once. Allen did everything out there, setting hard screens, making the right decisions off the handoff plays, and executing his roll to the rim with perfect timing.