Los Angeles Lakers forward Kyle Kuzma's stellar shooting display lands on the top of today's list of best individual performances in the bubble.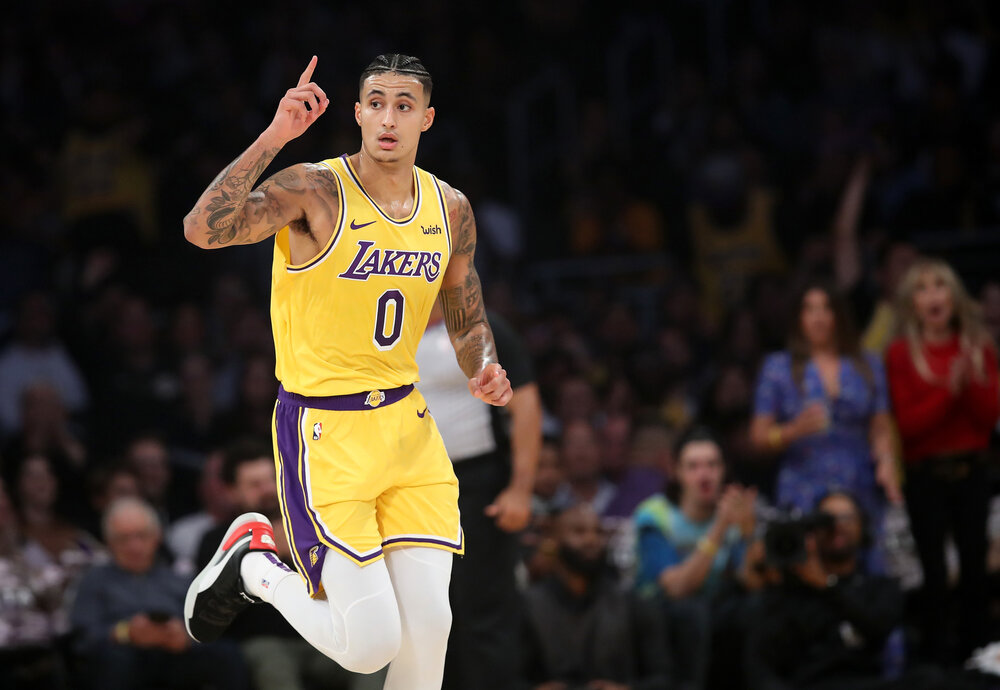 Photo by Sean M. Haffey/Getty Images
Kyle Kuzma, Los Angeles Lakers
Kuzma didn't just hit spot-up threes during the Lakers' win against the Orlando Magic. The young forward also drained pull-up jumpers off ball screens, and finished contact lay-ups in the paint. Most importantly, he missed only thrice in the 13 shots he took, and amassed a total of 25 markers.
Caris LeVert, Brooklyn Nets
As the Nets play without their main stars, LeVert has every opportunity to show out and he gave us a glimpse on the things he could do as a primary scoring option. The 25-year old gunner produced a game-high 27 points to lead the depleted Nets to a five-point victory over the San Antonio Spurs. LeVert also added three assists and three steals to his stat line.
LeBron James, Los Angeles Lakers
The Grey-haired King continues to excel in his playmaking duties, while also scoring at will. James buckled down to work with his 20 points and 7 rebounds in just 25 minutes of playing time. Look for the four-time MVP to stay laser-focused and bring back the Larry O'Brien trophy to the Lakers again.
Kelly Olynyk, Miami Heat
Olynyk has always been crafty in his offense, and it's no surprise that he sometimes comes up with high scoring nights. Despite a two-point loss at the hands of the Utah Jazz, the Heat got a super efficient outing of 27 points and 8 rebounds from Olynyk. The Canadian stretch big also hit three triples, and made all four of his tries from the free throw line.
The Jazz got introduced to #KellzKitchen in the bubble.@KellyOlynyk dropped a game-high 27 points (10-16 FG) and grabbed 8 rebounds in today's scrimmage pic.twitter.com/ZTbE18etIF

— x – Miami HEAT (@MiamiHEAT) July 26, 2020
Nickeil Alexander-Walker, New Orleans Pelicans
If you want to see a complete individual performance, watch how Alexander-Walker dismantled the Denver Nuggets with his all-around brilliance. The Pelicans' rookie guard filled out every statistical category with his 21 points, 4 boards, 5 dimes, 2 steals and 2 blocks. The Pelicans' brimming young talented players have been the sub-plot of their season, and there's no doubt that Alexander-Walker is up there in that list.