Despite the loss against the New Orleans Pelicans, reigning NBA MVP Giannis Antetokounmpo continues to show his full repertoire as he landed at the top of today's best performances.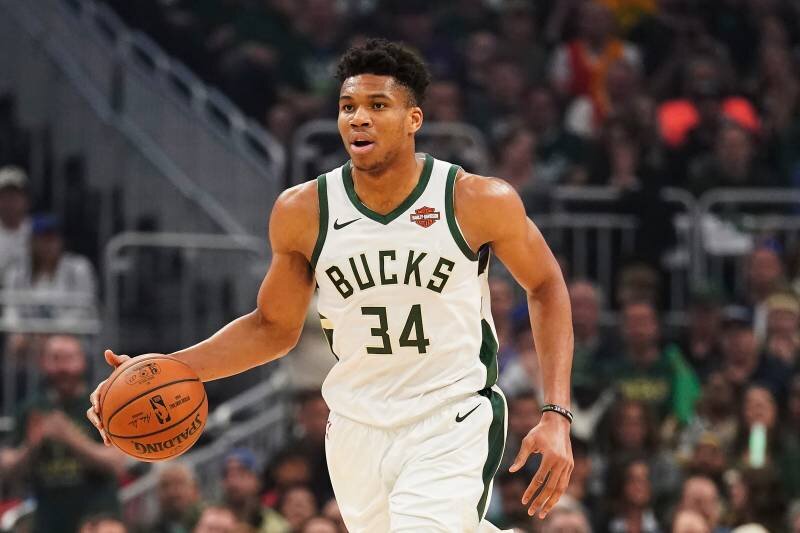 Photo courtesy of Morry Gosh/Associated Press
Giannis Antetokounmpo, Milwaukee Bucks
The Greek Freak recorded with 30 points, 8 rebounds and 3 assists in 53.3% shooting. He also made 3 out 4 shots from three-point territory as the Bucks bowed down against the Pelicans, 103-124. The 25-year-old forward continues to make a strong case for his second straight MVP award. Along with this, the Bucks own the best record in the NBA and look to solidify their status as the best team when seeded games officially resume.
Jamal Murray, Denver Nuggets
The Blue Arrow showed a brilliant all-around game as he amassed 23 points, 4 boards, 4 dimes, and 2 steals while making 8 out of 12 field goals in 25 minutes of action, although it was in a losing effort. The Nuggets did not get enough offensive production from their All-star center Nikola Jokic as he finished the game with 0 points, 6 rebounds, 5 assists, 2 steals, and 1 block. The team currently sits at 3rd seed in the stacked Western Conference.
Bogdan Bogdanovic, Sacramento Kings
The 27-year-old Serbian tallied 21 points, 4 rebounds, and 3 assists as the Kings defeated the Los Angeles Clippers, 106-102. Despite shooting a slightly-low 46% clip from the field, the 6'6 shooting guard sank a couple of crucial free throws in the dying seconds of the game to pull out with the win. The Kings are fighting for their first playoff appearance in 13 years as they are 3.5 games behind the current 8th seed, the Memphis Grizzlies.
Caris LeVert, Brooklyn Nets
The 6'7 guard-forward out of University of Michigan finished the game with 23 points, 3 rebounds, and 6 assists in a losing effort against the Utah Jazz. The Ohio native continues to grow and polish his game, maximizing the absence of Nets' superstars and key players due to injuries and COVID-19. Brooklyn Nets tries to solidify their playoff hopes as they are yet to clinch a playoff spot.
JR Smith, Los Angeles Lakers
JR Smith became the butt of the joke online when he was signed by the Los Angeles Lakers, but despite that, he is still the same JR Smith that will instanlty give you buckets. The 6'6 shooting guard finished the game with 20 points, 5 rebounds, and one steal, along with a brilliant 6-7 shooting display from beyond-the-arc. The Lakers defeated the Washington Wizards, 123-116, without their superstar duo, LeBron James and Anthony Davis.