Dallas Mavericks star Luka Doncic's notched another near triple-double outing to land on top of today's best individual performances.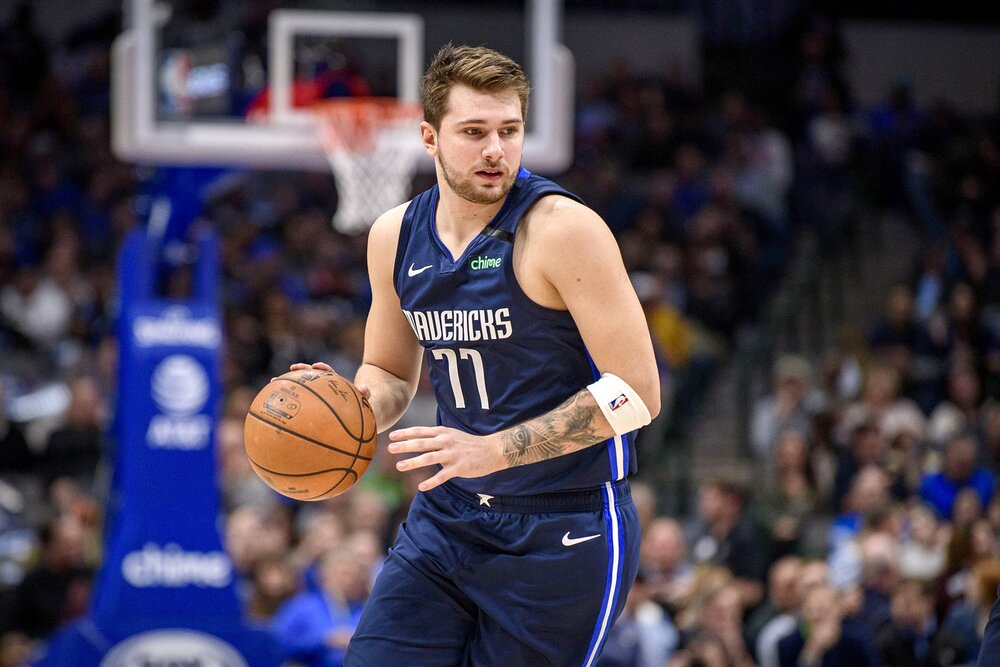 Photo courtesy of Jerome Miron/ USA Today Sports
Luka Doncic, Dallas Mavericks
The 2019 Rookie of the Year awardee amassed a massive stat line of 40 points, 8 rebounds, and 11 assists in the team's loss against the Phoenix Suns. The Slovenian wonder got pivotal help from teammate Kristaps Porzingis who scored 30 points, but that was not enough to get the win. The Mavericks suffered another close defeat after losing the other day against James Harden and the Houston Rockets. Dallas is now 0-2 in the season restart.
Giannis Antetokounmpo, Milwaukee Bucks
The Greek Freak had another monster game of 38 points, 18 rebounds, and 8 assists as the league-leading Bucks were caught offbeat by a masterful Rockets' defense and lost the game, 116-120. The 2019 MVP got significant help from fellow All-Star Khris Middleton, who scored 24 points in the close defeat. Despite the loss to another contender, the Bucks remain the favorite to come out of the Eastern Conference.
Jayson Tatum, Boston Celtics
After a disappointing 5-point production against the Bucks in their first game, the 22-year-old Tatum erupted for 34 points to lead the Celtics into its first win in the bubble against Damian Lillard and the Portland Trail Blazers, 128-124. The former Duke standout also recorded 4 rebounds, 8 assists, 2 steals, and 1 block. The Celtics are currently seated at the third spot and are 3.5 games behind the defending NBA champions, Toronto Raptors.
Caris LeVert, Brooklyn Nets
The 25-year-old forward out of University of Michigan continues to shine for the shorthanded Brooklyn Nets. LeVert scored 34 points, along with 7 rebounds, and 3 assists in the win against the Wizards. The Nets try to hold on to the last playoff spot in the East as they are still seven games ahead of the 9th-seeded Wizards.
Russell Westbrook, Houston Rockets
The 2017 MVP collected 31 points, 6 rebounds, 8 assists, and 1 block in the win against the Bucks. Westbrook's crucial free throws late in the game helped to secure the win. The Rockets improved to 2-0 in the NBA Restart and upped their overall record to a 42-24 slate.