Big-name stars like LeBron James, Kevin Love, Dwyane Wade and even Pau Gasol voiced out their support on NBA teams boycotting their playoff games to push for social change and justice.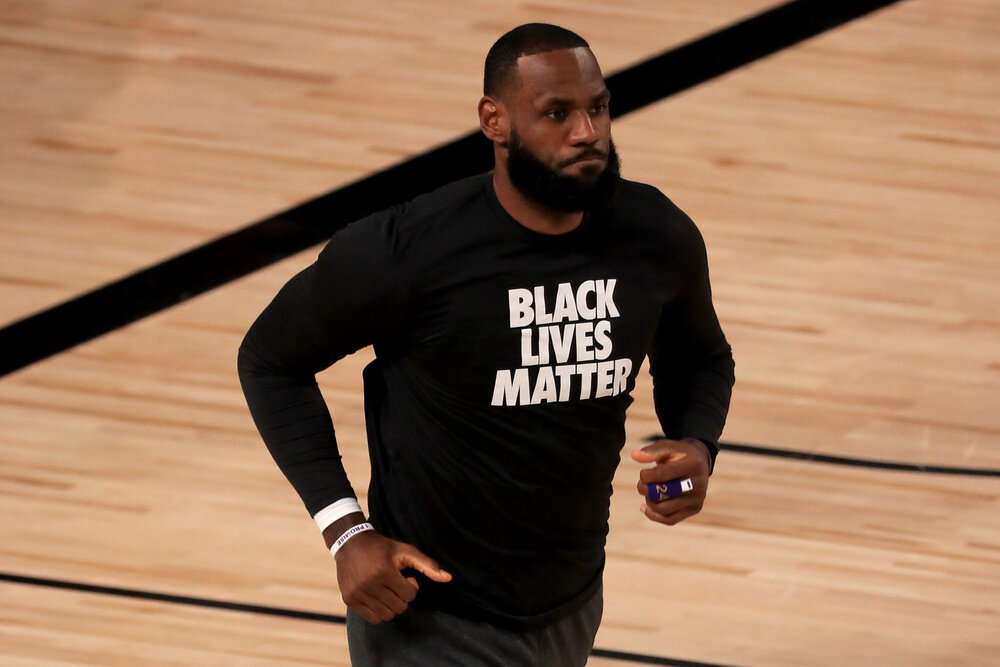 Photo by Mike Ehrmann/Getty Images
In the aftermath of the NBA postponing today's playoff games due to teams boycotting their match-ups, players continue their support of each other as they push for social equality and justice. The Milwaukee Bucks, who was supposed to go up against the Orlando Magic in Game 5 of their first-round playoff series, were the first team to announce that they won't be playing.
Other teams like the Portland Trail Blazers, Los Angeles Lakers, Oklahoma City Thunder and the Houston Rockets also followed suit, and it now remains to be seen how the rest of the playoffs will unfold after this unprecedented action taken by NBA players.
But with people already fed up with police brutality and unjust killings, particularly with the shooting of Jacob Blake, superstars in and around the league voiced out their support on the teams boycotting the games and pushing for social justice.
LeBron James
The Lakers superstar has always been one of the most outspoken figures not just in the NBA, but in the whole sports community as well. He has been at the forefront of the league's fight against social inequality, and he's continuing that work in the Orlando bubble.
FUCK THIS MAN!!!! WE DEMAND CHANGE. SICK OF IT

— LeBron James (@KingJames) August 26, 2020
Pau Gasol
Gasol, a two-time champion with the late great Kobe Bryant and the Lakers, also tweeted out his support on the Bucks' decision to boycott their playoff contest. The six-time All-Star big man last played for Milwaukee last season, logging in three games before going down with an injury. The 40-year-old Gasol hasn't played this year, but has been a constant voice of social equality.
Proud of my brothers✊ @Bucks @NBA #NecessaryGoodTrouble #EnoughIsEnough pic.twitter.com/sYOos4prW8

— Pau Gasol (@paugasol) August 26, 2020
Dwyane Wade
Wade, James' running mate during their championship years with the Miami Heat, reiterated how proud he is to see NBA players stand up for what is right. Arguably one of the best shooting guards that the league has seen, the retired three-time champ has always been active in using his platform to educate people about social issues.
Proud of our players! @Nba

— DWade (@DwyaneWade) August 26, 2020
DeMar DeRozan
The San Antonio Spurs star also took his thoughts out there, saying that fighting for social equality is indeed bigger than playing basketball right now. DeRozan has also pushed for social change in the past, including making people more aware of the importance of mental health.
This shit bigger than basketball! Whoever don't understand that is part of the problem.

— DeMar DeRozan (@DeMar_DeRozan) August 26, 2020
Kevin Love
Even though his Cleveland Cavaliers squad didn't see action in the season resumption, Love continues to make his presence felt by staying active in these issues. The sweet-shooting power forward tweeted out his joy in seeing players around the league making a united decision.
We have the strongest, most unified league in the world!!! #change

— Kevin Love (@kevinlove) August 26, 2020
Along with LeBron, Pau, Dwyane, DeMar and Kevin, other prominent NBA names also joined in supporting today's boycott of games.
Proud to be apart of this League… even more today ! WE WANT CHANGE

— Trae Young (@TheTraeYoung) August 26, 2020
WE DEMAND CHANGE! SALUTE @Bucks ✊

— Donovan Mitchell (@spidadmitchell) August 26, 2020
SALUTE ✊ @Bucks

— 13am Adebayo (@Bam1of1) August 26, 2020
Just in case you forgot‼️#BiggerThanBasketball pic.twitter.com/NX4CcD9v1E

— John Wall (@JohnWall) August 26, 2020