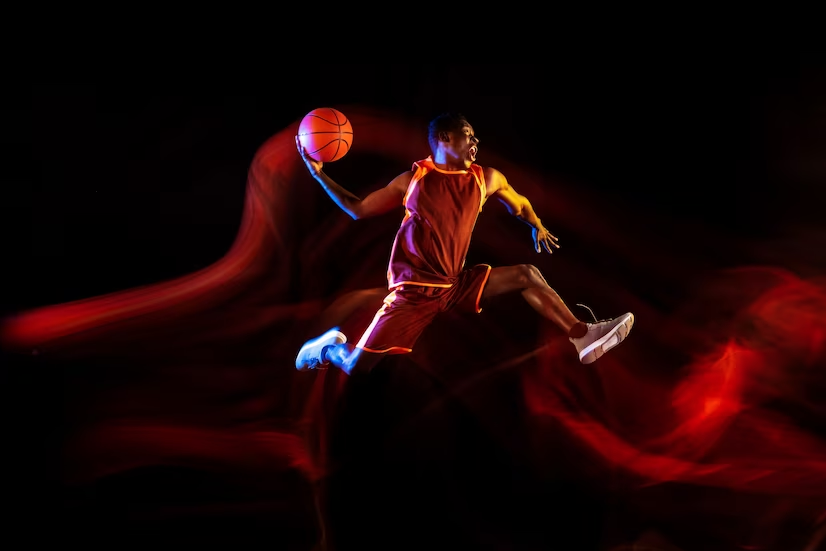 Damian Lillard, the talented point guard for the Portland Trail Blazers, may be open to a trade to either the Philadelphia 76ers or the Boston Celtics, according to a respected NBA insider. While Lillard has expressed his desire to play for the Miami Heat, there are doubts about the validity of reports claiming he would only accept a trade to Miami.
In an article, Chris Mannix dismisses the notion that Lillard is solely focused on joining the Heat. Mannix suggests that Lillard's top choice is indeed Miami, but he believes the star player would not reject the opportunity to team up with Joel Embiid in Philadelphia or play alongside Jayson Tatum and Jaylen Brown in Boston. Given the recent trade rumors surrounding Lillard, it's interesting to consider the Philadelphia 76ers odds of acquiring such a talented player.
At nearly 33 years old, Lillard is eager to compete for an NBA championship while still in his prime. With four years and $200 million remaining on his contract, he does not possess significant leverage. However, those familiar with Lillard's character understand that he would not let a trade affect his commitment to his new team. Mannix emphasizes that Lillard's primary concern is winning, and as long as he is traded to a contender, he will accept the situation with a positive mindset.
Damian Lillard Requests Trade, Favoring Miami Heat
Although Lillard's preference is to join the Miami Heat, his agent, Aaron Goodwin, has been warning other teams that acquiring Lillard would mean acquiring an unhappy player. Goodwin has made it clear that Lillard desires to play alongside Jimmy Butler and Bam Adebayo in Miami, creating a formidable trio.
Despite Lillard's strong inclination towards the Heat, the Portland Trail Blazers have the freedom to trade him to any team since his contract does not include a no-trade clause. In exchange for Lillard, Portland is reportedly seeking four first-round draft picks and two quality players. Last season, Lillard displayed his exceptional skills, averaging 32.2 points, 4.8 rebounds, and 7.3 assists per game.
Lillard's Potential Landing Spots: Sixers and Celtics
If the Philadelphia 76ers were to acquire Lillard, they would form a dynamic duo with Joel Embiid leading the way. On the other hand, if the Boston Celtics made a trade for Lillard, they would boast a Big 3 consisting of Jayson Tatum, Jaylen Brown, and Lillard. While Lillard has his heart set on Miami, Mannix believes that his strong desire to contend for a championship would make him open to the idea of playing for either Boston or Philadelphia.
In addition to the Heat, Sixers, and Celtics, other teams that have been mentioned as potential suitors for Lillard include the New York Knicks, Los Angeles Lakers, and Dallas Mavericks. As the trade deadline approaches, it remains to be seen where Lillard will end up.
Lillard's Legacy
No matter where he ends up, Lillard is sure to leave a lasting legacy on the NBA. He is one of the most clutch players in league history, and he has consistently put up All-Star numbers throughout his career. If he can win a championship, he will cement his place as one of the greatest point guards of all time.
Conclusion
Damian Lillard's trade preferences have generated significant buzz in the NBA. While he initially expressed a desire to join the Miami Heat, reports suggesting he would refuse any other destination might be overstated. Lillard's ultimate goal is to win a championship, and he is willing to embrace the opportunity to do so, even if it means joining forces with the Philadelphia 76ers or the Boston Celtics. As the trade discussions unfold, it remains to be seen which team will secure the services of this exceptional point guard.