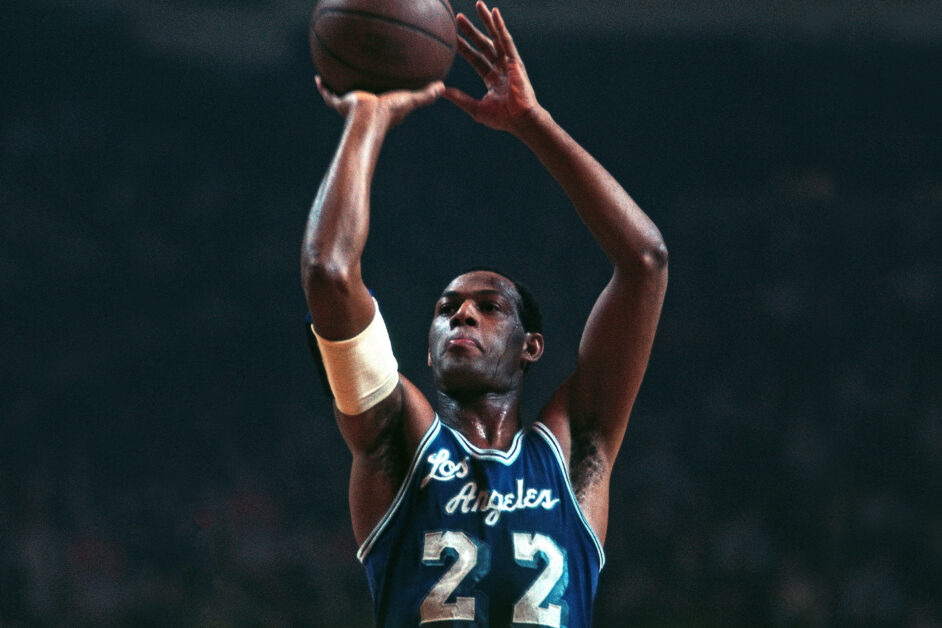 A popular sport with favorable sports odds, basketball has seen many memorable players rise from this beloved game.
Of course, it is important to know who inspired such players, as these players who they look up to can influence their play style and their career path.
There are many important basketball players who will forever go down in NBA history, one of them being Elgin Baylor.
Here we discuss his impressive career and the legacy he left behind.
Early Career
Born in 1934 in Washinton D.C, Elgin Baylor started playing basketball at 14. He was the first African-American named to the first-team Washington All-Metropolitan in 1954.
He clearly had success in high school but wasn't scouted to any college because they didn't do so in black high schools. A friend got him a football scholarship to the College of Idaho but he was accepted onto their basketball team instead of their football one.
In 1956, he was drafted by the Minneapolis Lakers in the 14th round, but decided to stay in school instead.
Professional Career
In 1958, Baylor was picked again by the Minneapolis/Los Angeles Lakers but this time they used the No. 1 overall pick and convinced him to skip his senior year at Seattle University.
Bob Short who was the owner of the Lakers at the time said that Baylor saved them from bankruptcy, and became what many consider to be the NBA's first franchise player.
Baylor was known for his incredible body control and signature hanging jump shot. He is known as a 'short forward' this is because he was only 6'5" but his superior leaping skills made up for his lack of inches.
He retired in the 1971-72 season because of injuries he sustained. In 1965, he injured his knee. However, due to knee surgery limitations at the time, both of his knees ended up injured. In the 1970-71 season, he also ruptured his Achilles tendon. Since he couldn't play at his best anymore, he decided he would free up space for other players.
He just missed the Lakers winning the 1972 NBA championship but the organization still awarded him a championship ring despite his retirement at the beginning of the season.
Military Service
Baylor was called to active duty during the 1960-61 NBA season and was stationed in Fort Lewis. This meant he could only play for the Lakers on weekends and was unable to practice with his team. 
He played a total of 48 games that season but still managed an average of 38.3 points, the second-highest points average in NBA history. This was only toppled by Wilt Chamberlain, who is the only person to score 100 points in one game.
During this same season, Baylor was the first person to score over 70 points in one game and set the still-standing record of the most points in an NBA finals game at 61.
James Fisher, a basketball historian, noted this season as, "not bad for a part-time job".
Later Career
In 1974, Baylor became the assistant coach to the New Orleans Jazz and then became the franchise's head coach from 1976 until 1979.
In 1986, he became the vice president of basketball operations for the Los Angeles Clippers. He stayed in this role for 22 years.
Awards
NBA Rookie of the Year in 1959 and the NBA All-Star Game MVP in the same year
11-time NBA All-Star
10-time All-NBA First Team
NBA Executive of the Year Award in 2006
Statistics
Points – 23,149
Rebounds – 11,463
Asists – 3,650
Legacy
In 1977, Baylor was added to the Naismith Memorial Basketball Hall of Fame located in Massachusetts. He was then also honored in 1996 by being named one of the 50 Greatest Players in NBA History.
Seattle University named a court after Baylor in 2009. The Elgin Baylor Court is now where the Redhawks play. Then in 2018, Baylor was immortalized at the Staples Center with a bronze statue of him being unveiled just before a Lakers game.
In 2021, Baylor passed away of natural causes in Los Angeles. Shortly after, he was named to the NBA 75th Anniversary Team.
Baylor is known for introducing a creative play style to basketball, which was previously filled with mechanical and methodical ones. Bill Simmons cited Baylor and William Russell as the people who helped turn basketball from a horizontal game, into a vertical one. He is also considered the first athlete to play above the rim, inspiring fellow basketball stars Michael Jordan and Julius Erving.
In 1983 the Los Angeles Lakers retired his jersey number 22. Later on, the Seattle Redhawks did the same.
Final Thoughts
Baylor joined the league during a time of extreme racism and managed to power through it by inspiring many to do the same. In his later years, he also helped to expose the racism still present in the NBA.
A brilliant all-around player, Baylor is considered by many to be the greatest player to never win a championship. Nonetheless, he is iconic for changing the game and inspiring many famous players since then with his creative plays and strong morals.