This has already been one of the most unpredictable NBA seasons of recent years and as we approach the All-Star break, it's a good moment to reflect on some of the up-and-coming talents that we've been lucky enough to see so far this year.
Here are some of the new NBA stars in the making for 2022 and beyond: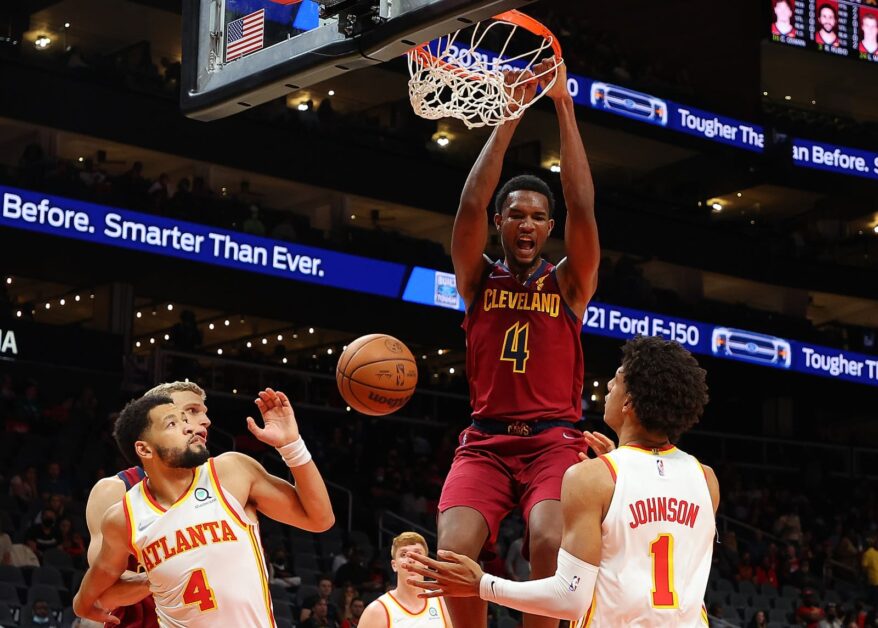 Evan Mobley
So far this season, he's been one of the top rookies in the NBA mainly for his consistent performance on both ends of the floor. He already seems to have the potential of an Anthony Davis and could be a generational talent in the NBA, thanks to his great athleticism and effective defense.
The Cavaliers have built a solid lineup thanks in part to Mobley's collaboration with Jared Allen. He's the driving force behind the team's defensive recovery and seems likely to evolve into a regular Defensive Player of the Year contender.
Cam Thomas
With each passing week, Cam Thomas is becoming more at ease with the Brooklyn Nets' offense. That's just as well given that Kevin Durant is likely to miss four to six weeks with a knee injury, which has hit the Net's chances of coming out of the East, at least according to odds and betting portals such as WSN.com. This site in particular can help you find the latest NBA promo codes and predictions if one is into that kind of leisure.
With Kyrie Irving only available on the road and James Harden off his game, the pressure will be on Thomas to step up big time, especially at home. Fortunately, when Thomas has the ball in his hands, he has looked balanced and in command. He can score well from anywhere and is capable of putting up 20 points on any night, which is just what the Nets need right now.
Omer Yurtseven
Yurtseven was not forecast to be one of the best rookies this year but the Miami Heat have once again demonstrated their ability to find great undrafted talent. With Dewayne Dedmon having sat out several games, Yurtseven has taken full advantage of his opportunity and is likely to hold onto his position going forward.
Yurtseven has demonstrated a nice scoring touch in addition to being a competent rim protector and a powerful presence on both ends of the court. He won't be an All-Star or a flashy presence, but he's definitely in the running for NBA Rookie of the Year.
Chris Duarte
When the Indiana Pacers took Chris Duarte in the draft, opinions were mixed. From one perspective, he was rated as one of the most experienced players in college basketball and appeared to be NBA-ready, but some suggested that he may have already peaked.
Fast forward to February and he is one of few bright spots for the Pacers in what has been a tough season. With many teammates out due to injury, he has brought both incredibly consistent shot-making and an impressive leadership role to the team.
Jalen Green
Injury has affected his season, but Jalen Green is already one of the most exciting rising stars of the NBA and is a player to watch. His style of play seems to result in the occasional off night but he has displayed glimpses of his star quality. He has the potential to become an NBA superstar for a Houston Rockets roster that could be worth keeping an eye on in the next few months.
Herb Jones
If there is an upside to Zion Williamson's injury for the Pelicans, it is that other players have been able to show what they can do and get some playing time, with Herb Jones being the most impressive individual to take his opportunity so far this season.
Jones seems to be improving as a shooter each week, while his length and versatility give him the capacity to play either as a forward or a small-ball center. He might not have the same star potential as some of his peers, but few rookies have been as impressive this season so far.
Cade Cunningham
The first overall pick from the NBA Draft has not crumbled under the pressure this season and has been making steady progress. A well-rounded player with huge potential, he has started to deliver on some of that promise in December and January. Some have even compared him to Grant Hill. He may have left it too late to take the Rookie of the Year Award, but he is set to be a high-caliber NBA performer.
Josh Giddey
Arguably the best playmaking rookie in the NBA this season, Giddey is a hard-working player, who is improving all the time on defense, and who poses a consistent double-double threat. His passing lane work is also impressive and he's catching the attention of many experts in the relatively rare modern role of the passing-first point guard.