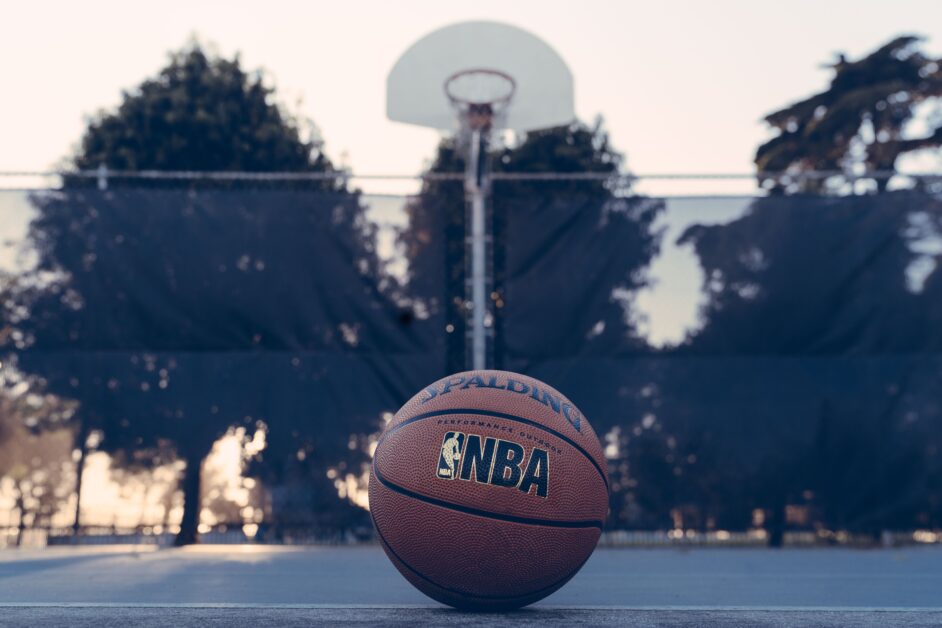 Over the years, NBA fans have been fortunate to witness some phenomenal double acts. Whether it's Kobe Bryant and Shaquille O'Neill, Michael Jordan and Scottie Pippen, or Kevin Durant and Russell Westbrook, there are many memorable duos that have dazzled on the court, leading their teams to multiple championships in the process. And there are plenty of partnerships still on display in the league today.
No partnership at present however is more impressive than the Denver Nuggets' powerhouse duo of Nikola Jokić and Jamal Murray. That superstar duo has just led the famed team to a first Larry O'Brien Championship trophy in franchise history, a trophy they secured with a four games to one victory over an underdog Miami Heat side in the recent NBA Finals. Such was their dominance in that series, online NBA betting sites have installed the newly minted champions as the +450 favorites to make it back-to-back titles next year.
With the aforementioned Jokić and Murray in tow, they have a great chance of doing exactly that. They are without the best double act in the league today, but let's take a look at the footsteps that they are following.
Kobe Bryant and Shaquille O'Neal
Kobe Bryant and Shaquille O'Neal were one of the most recognizable NBA teams, and their coupling was a match made in basketball heaven. With the Los Angeles Lakers from 2000 to 2002, the pair won three straight NBA Championships, with Bryant securing the perimeter and O'Neal controlling the paint. The two players were a formidable force on the court thanks to their special blend of abilities.
Kobe's accurate shooting and Shaq's commanding presence on the court were a match made in heaven. Their collaboration produced numerous victories and honors. Even though they didn't always get along, their success together on the court shows what a great team they were.
Michael Jordan and Scottie Pippen
The collaboration of Michael Jordan and Scottie Pippen during the 1990s was what made the Chicago Bulls dynasty what it was. Jordan and Pippen were one of the most dominant duos in NBA history, winning six titles together. The Bulls cemented their status as one of the greatest sports teams in history thanks to the unstoppable combination of Pippen's defense and Jordan's scoring prowess.
Even though MJ was unquestionably the team's superstar, Pippen's versatility and defensive prowess were essential to the team's success. They had an unrivaled on-court chemistry, with Pippen frequently setting up Jordan for game-winning jumpers and Jordan having faith in Pippen to step up when necessary.
Magic Johnson and Kareem Abdul-Jabbar
Magic Johnson was the master of the basketball court with his phenomenal passing skills while Kareem Abdul-Jabbar had an outstanding scoring ability, an ability which helped him set the all-time points scoring record in the league up until LeBron James (more on him later) recently overthrew him. Together they led the Lakers to five NBA titles and their partnership helped revolutionize the game of basketball as they showed how invaluable teamwork is for success.
Johnson was known for his incredible passing skills and court vision, while Kareem Abdul-Jabbar was famous for his unstoppable skyhook shot. Together, they perfectly complemented each other's strengths, earning them a lasting place in NBA history as one of the best double acts of all time.
Tim Duncan and Tony Parker
For many years, the San Antonio Spurs' heart and soul were Tim Duncan and Tony Parker. The fact that both players had a thorough understanding of one another's strategies allowed them to collaborate in the best way possible. They accomplished a remarkable achievement by teaming up to win four NBA titles.
Their complementary skill sets allowed Duncan to control the frontcourt while Parker directed the attack from the backcourt. Their ability to seamlessly complement each other's talents on the court speaks to their brilliance as players and their in-depth knowledge of one another's styles of play. Duncan's steadiness and reliability in the post, combined with Parker's quickness and sharp ball handling, make them nearly unbeatable on the hardwood.
In addition to their playing abilities, their off-court relationship only adds to their dynamic team presence. The two were known for their incredible chemistry, having played together for over a decade.
LeBron James and Dwyane Wade
Early in the 2010s, the Miami Heat rose to the top of the NBA thanks in large part to LeBron James and Dwyane Wade. Together, they won two NBA championships, and the Heat benefited from their dominance on both ends of the court. Wade played the position of the ideal sidekick to "King James," the team's leader.
Two championship crowns were won as a result of their friendship, which further deepened their relationship off the field. Their chemistry on the court was evident, with each player bringing their own special qualities to the table and flawlessly balancing the other's abilities. From alley-oops to clutch shots, James and Wade seemed to be always in sync, and their teamwork helped lead the Miami Heat to become the dominant dynasty in the league.
But what truly sets this duo apart is their enduring friendship off the court. Even after both players have moved on from the Heat, they remain close, with James often speaking fondly of Wade and their time together.